Our impression of wedding invitation cards in Singapore is typically, red, gold and so boring that you won't even bother to open it. However, these days bride-to-be are savvy and discerning!
Today, we share with you more friendly advice on where you can source unique wedding invitation cards, that are customised and differentiated and yet doesn't require you to break the bank!
Best part is you can do all the shopping right from your phone! See our previously Taobao shopping hacks here.
A holler especially to time-pressed couples seeking wallet-friendly unique wedding invitation cards with ready to print designs, reliable customer service and quality printing!
1. Miraculove for Love Story Inspired & Hand-crafted Invitation Cards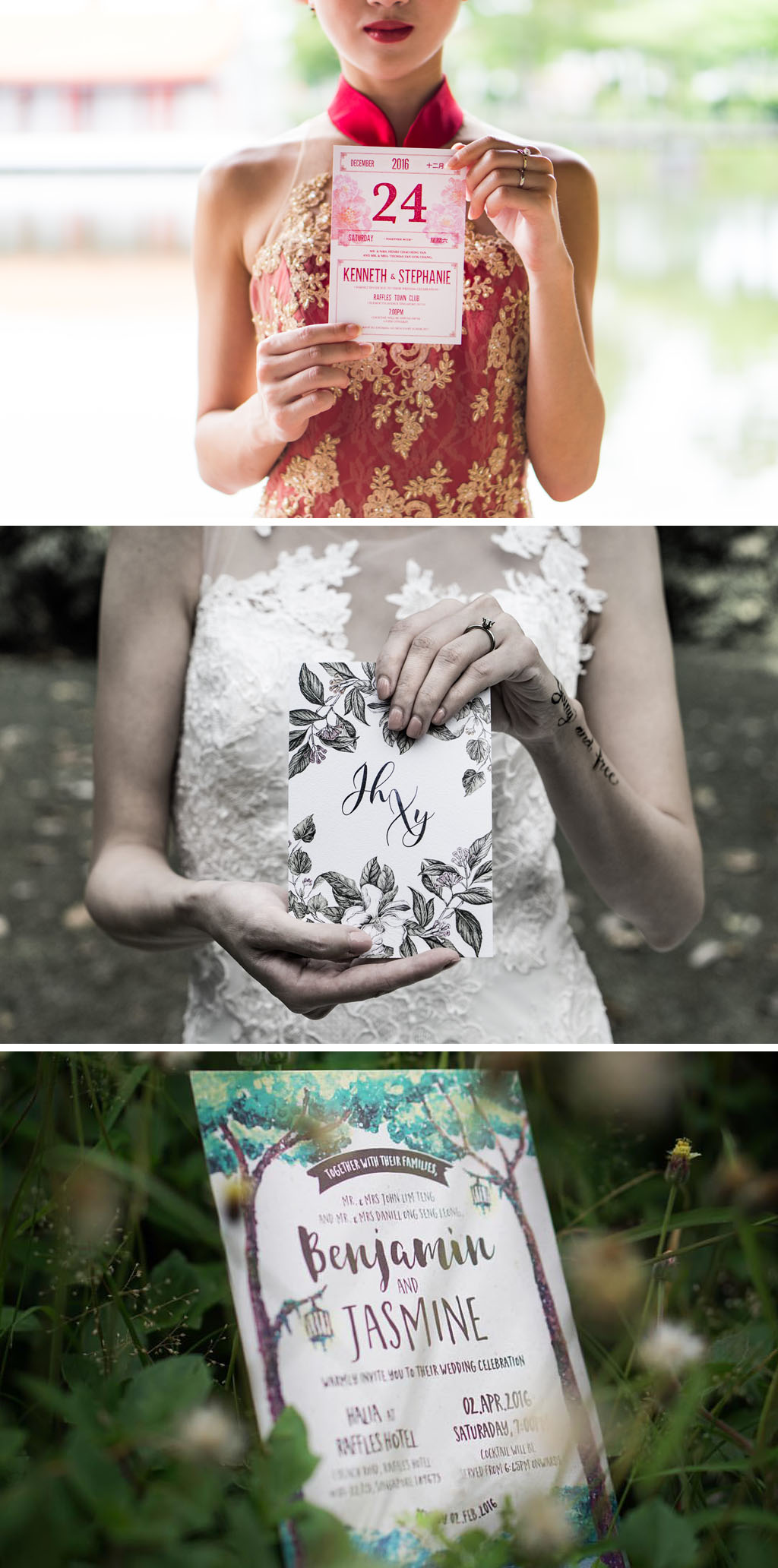 Recognised as one of the Top 10 Invitation Designers in Singapore, Miraculove started out as a Love Story Illustrator creating bespoke invitations inspired by couples' love stories, sense of style and personalities.
The process for bespoke wedding invitation cards typically takes about 4-6 months and beyond. The team realised that increasingly, there're couples who can't afford the time for bespoke stationery. Couples love the fuss-free idea of ordering in-house Miraculove invitations with charming and signature aesthetics that match their wedding look. Leveraging this insight, Miraculove's online store for in-house invitations is born!
Miraculove's works are known to be on-trend, inspired by global trends like calligraphy and watercolour, and on-point for a style overhaul in the local wedding invitation cards market. With an impressive track record of engaging with couples at 10 wedding shows over the course of 6 months prior to the online store launch to understand consumer preferences, you can definitely expect more invitations you'll fall in love with to be launched by this rising star.
Miraculove
Online store: www.miraculove.com/shop
Email: [email protected]
Instagram (@miraculove_sg) | Facebook
2. Paper Tiger Press for Luxury Letterpress Wedding Invitation Cards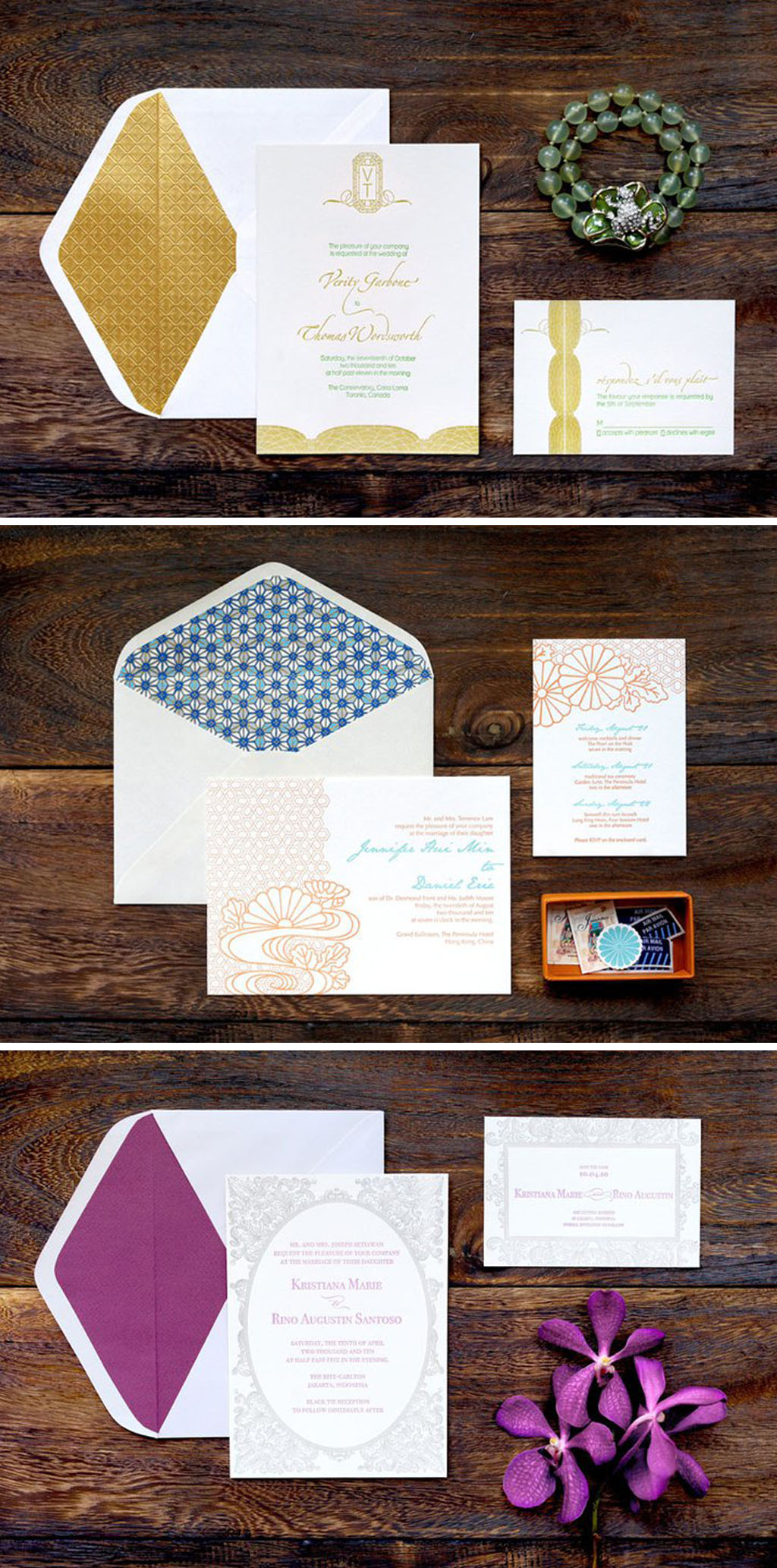 The first specialised letterpress studio in Singapore, Paper Tiger Press is an industry leader in luxury stationery and known for its stately, multi-card wedding suites. Evoking a bygone era of sophisticated correspondence, their custom letterpress invitations have been proudly heralded some of the most distinctive society weddings in Asia, Europe and North America!
While they continue to maintain a bespoke design service for discerning brides, they now offer a range of special stationery. We like how their products are thoughtfully designed, scrupulously tested and created with hand-selected papers by experienced print artisans in Singapore.
Paper Tiger Press
Online store: http://www.papertigerpress.com/rtw/
Instagram (@papertigerpress) | Facebook
3. W for Wedding for Curated Unique Wedding Invitation Cards
W for Wedding prides themselves on being one of the largest wedding invitation cards' online suppliers in Singapore. Their invitation cards are unique & exquisite, leaving a deep impression on the recipients.
The team truly understands couples' needs to make their wedding special & distinctive and offers the best wedding invitation card designs for their selection.
W for Wedding
Online store: http://www.wforwedding.com/
Email: [email protected]
4. HelloAm for a Digital Wedding Invitation Cards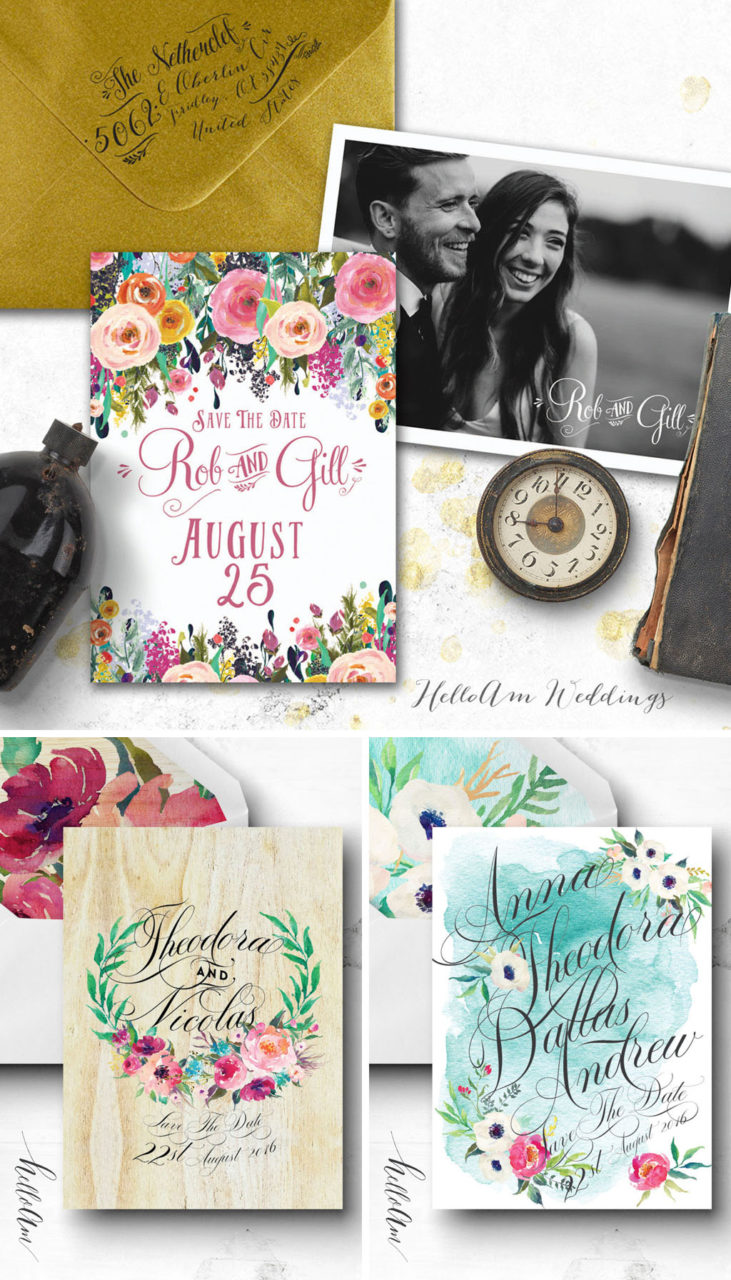 HelloAm offers digital versions of their cards, where couples can choose to do the printing themselves. Beyond wedding invitation cards, they also offer Save The Dates, Thank You cards and even Wedding guest books!
HelloAm
Online store: https://www.etsy.com/sg-en/shop/HelloAm
Email: [email protected]
Instagram (@helloam) | Facebook
5. Luxe Wedding Cards for Trendy Invitations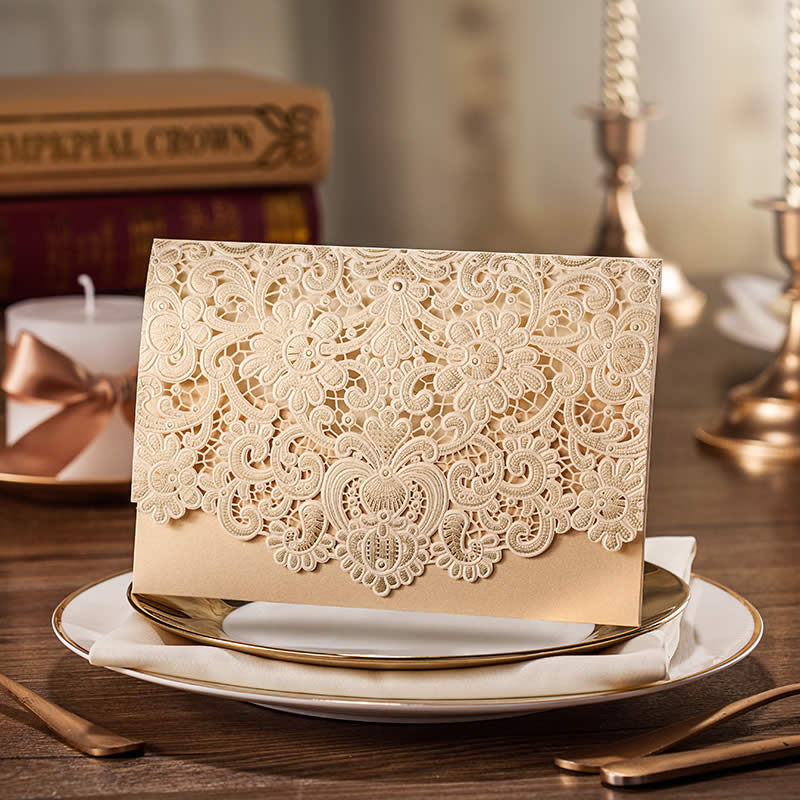 Luxe Wedding Cards covers invitation needs from paper to digital. They have trendy wedding invitations cards, from premium die-cut cards to gatefold cards, to postcard inspired designs to passport-themed design and even digital wedding announcements!
Luxe Wedding Cards
Online store: http://www.weddingcards.com.sg/products.html
Email: [email protected]
So what do you think of these five Singapore wedding invitation cards vendors? We love how you can shop all these wedding invitation cards in the comforts of your home! These unique cards would surely leave an impression on your wedding guests! Do you have any other vendors that you would recommend to your friend? Let us know in the comments below!
Do check out our list of top wedding stylist in Singapore for inspirations for your wedding decor needs.