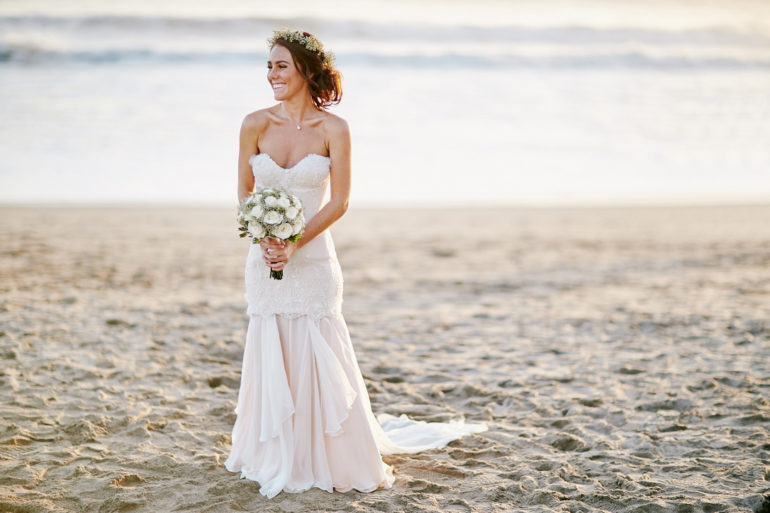 Every girl dreams of the perfect wedding dress because the bride's dress can be argued to be by far, the most important thing at a wedding. TV shows such as "Say Yes to the Dress" and boards on Pinterest dedicated wholly to wedding dresses, further emphasise this belief!
Wedding Dress Silhouettes
But before you visit a bridal boutique, it is important to do your own research so that you'd be able to tell the bridal consultants what you are looking for. This will significantly help them narrow down the choices.
That's why we are here today to share with you our guide on wedding dress styles! After this, you'll know how to choose a wedding dress based on your body shapes. Let's get started shall we?
Wedding Style Chart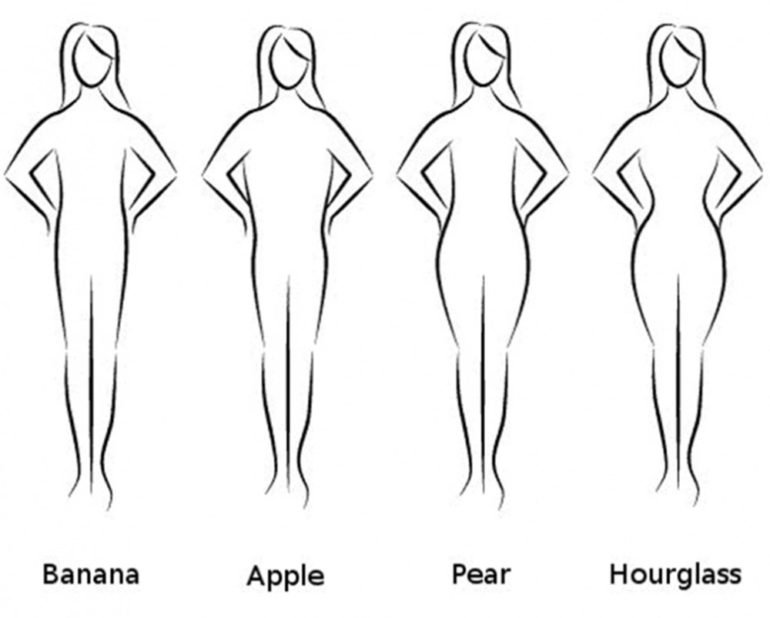 Which body shape do you belong to? Here's a summary of the types of silhouettes and their matching body shapes.
| Silhouette | Body Shapes |
| --- | --- |
|  A-Line | Most body shapes |
|  Empire | Petite |
|  Ball Gown | Most body shapes except petites |
|  Trumpet | Hourglass, banana, and petites |
|  Mermaid | Hourglass |
|  Sheath | Petites and bananas |
|  Tea Length | Most body shapes |
|  Mini | Bananas |
A-line Silhouette Dress
The A-line silhouette dress is one of the most popular ones as it makes brides in different body shapes look good. These aren't too tight so are great for brides-to-be trying to hide some belly fat.
Empire Silhouette Dress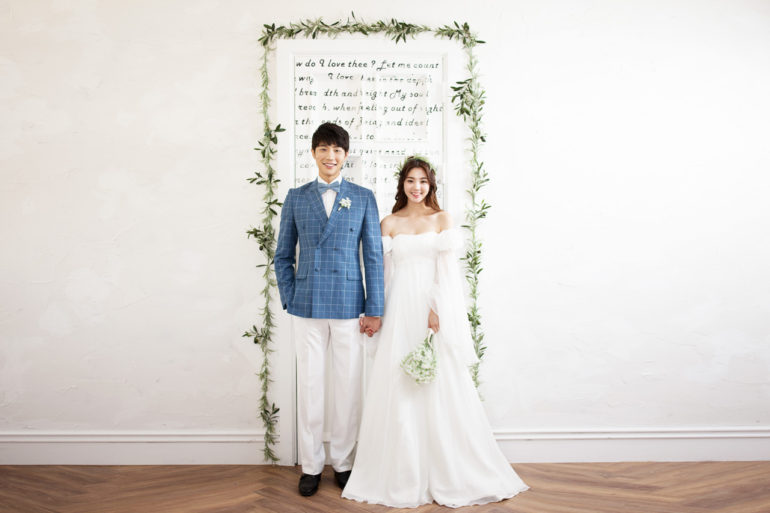 Although similar to the A-line, an empire silhouette dress has a higher waistline and begins to fall from under the bust instead. This style gives an illusion of a an elongated body, which makes it a wedding dress style for short brides.
Ball Gown Silhouette Dress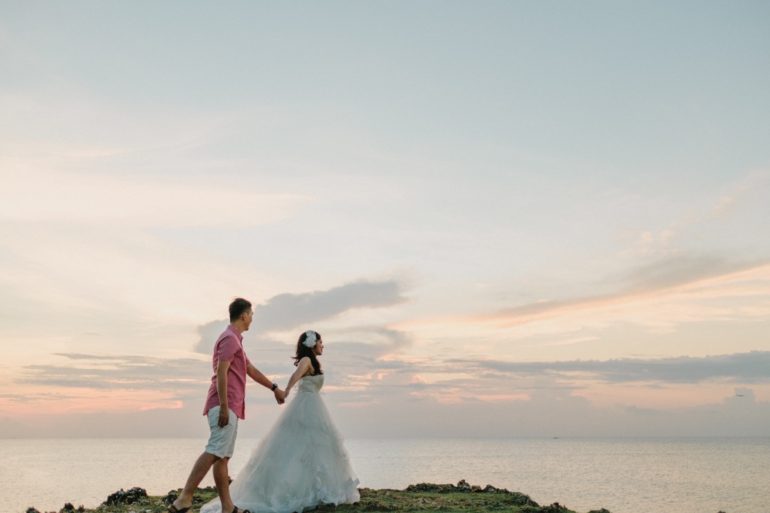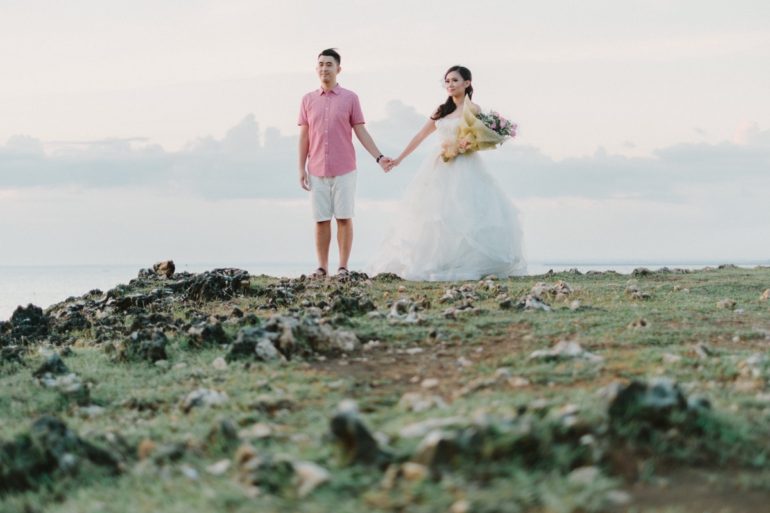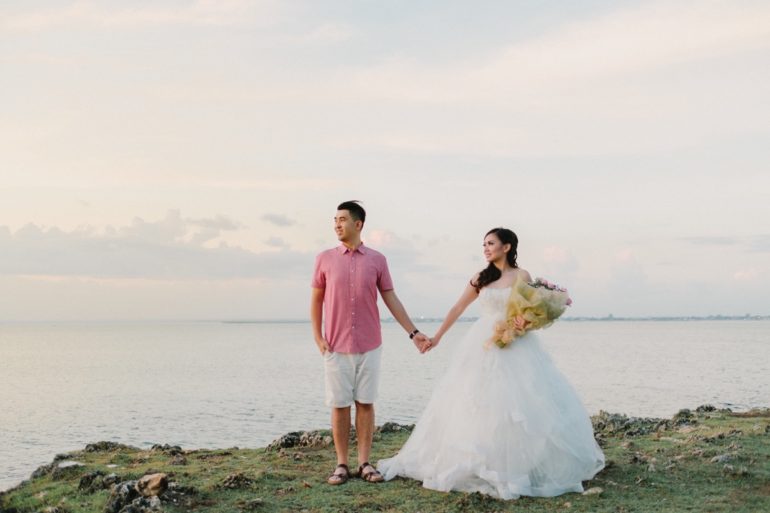 Photos by: Gusmank
Generally, ball gown silhouette dresses are good for various body shapes too. However, petite brides should avoid this silhouette as the poofy skirt will drown you!
Trumpet Silhouette Dress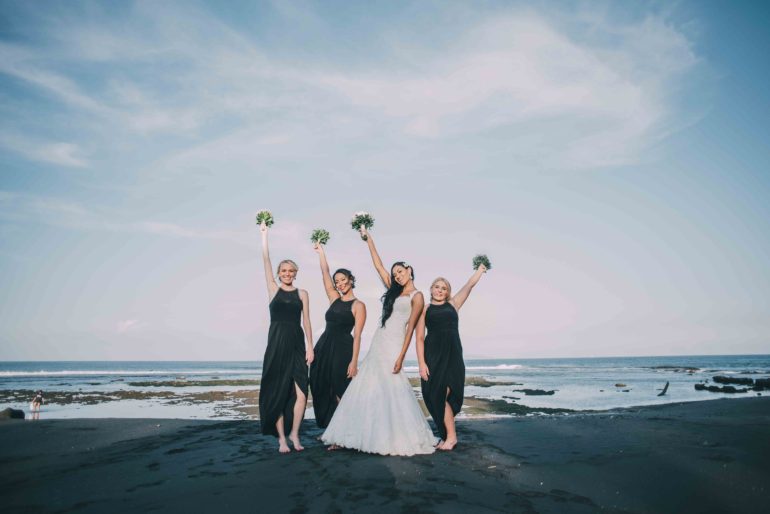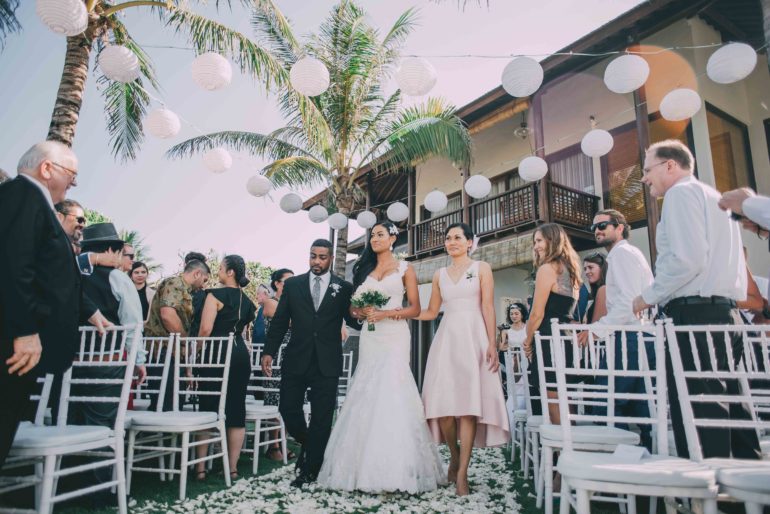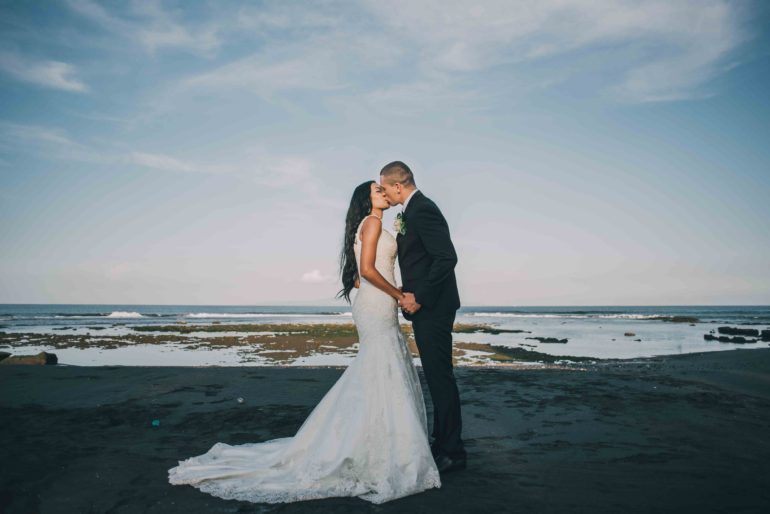 Photos by: DE Photography Bali
A trumpet silhouette dress will look great on the dance floor when you're spinning and feeling lightheaded from too much champagne (and love) you've been receiving all night. This style is suitable for brides with the following body shapes, hourglass, banana, and petites.
Mermaid Silhouette Dress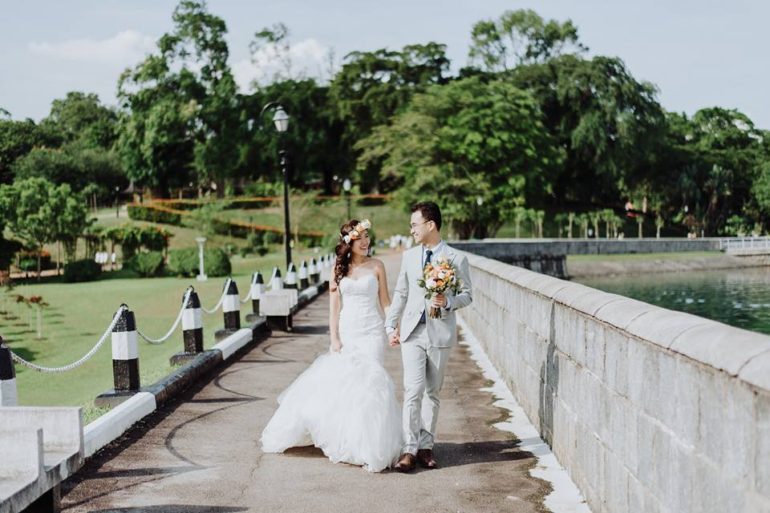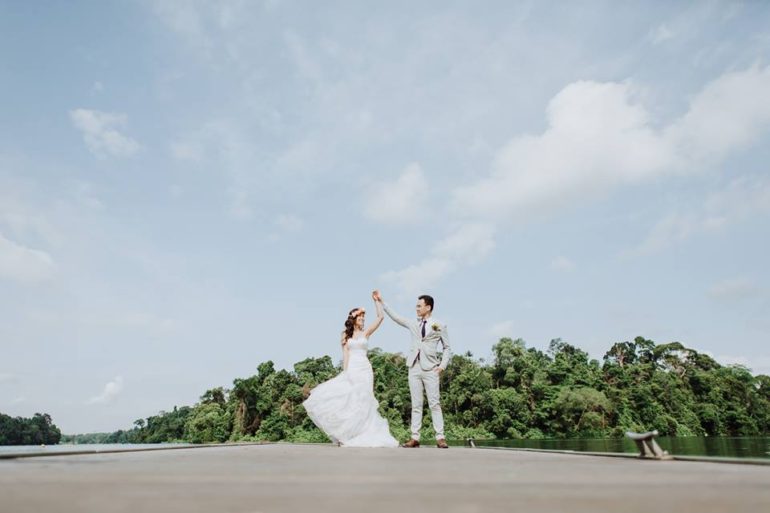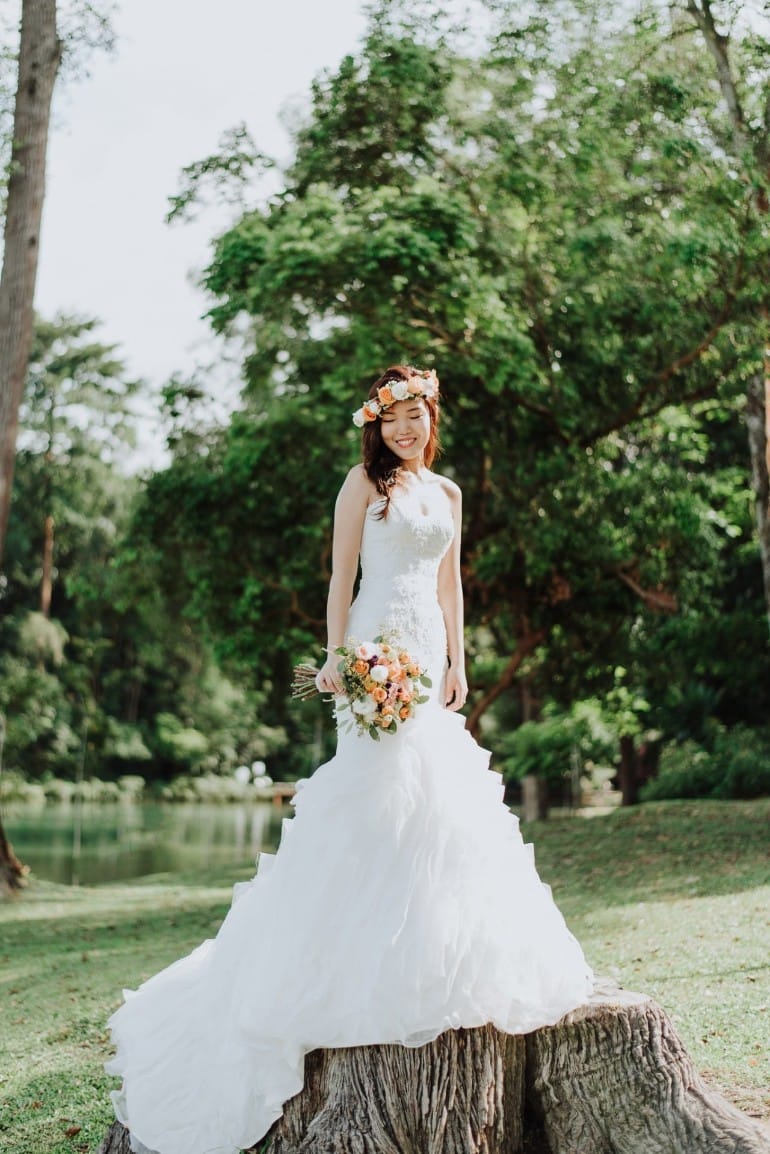 Photos by: Andri Tei Photography
A mermaid silhouette dress is best for brides with an hourglass body shape. The dress hugs to your body and will accentuate your well-defined waist line!
Sheath Silhouette Dress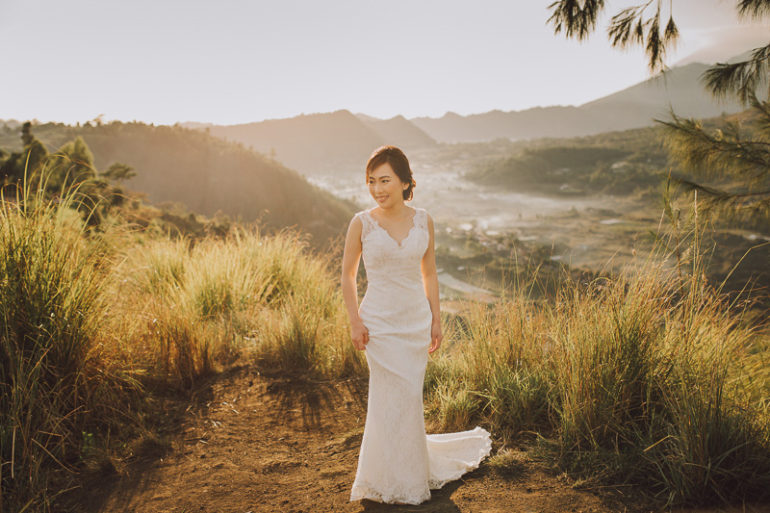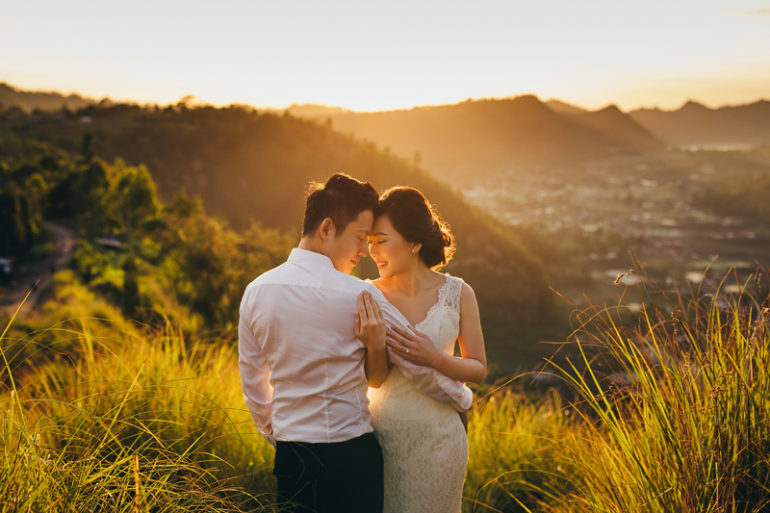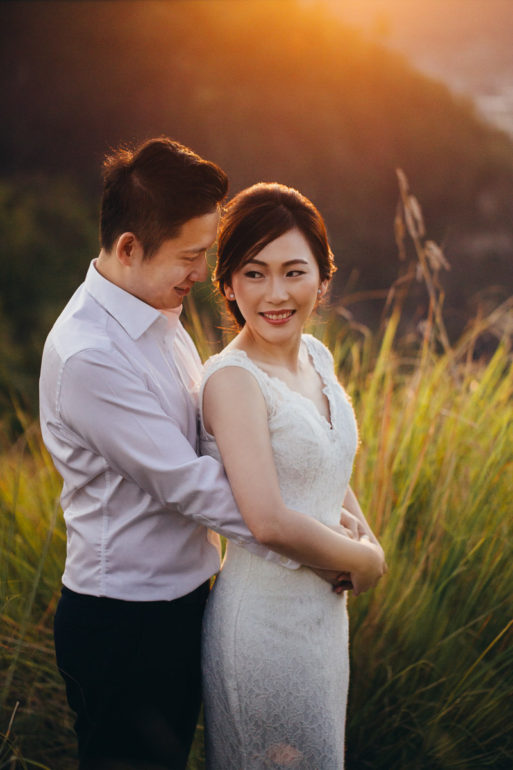 Photos by: Maxtu Photography
Wedding gowns with a sheath silhouette will suit brides with petite or banana body shapes more as the straight lines have a lengthening effect that will make their legs appear longer.
Tea Length Silhouette Dress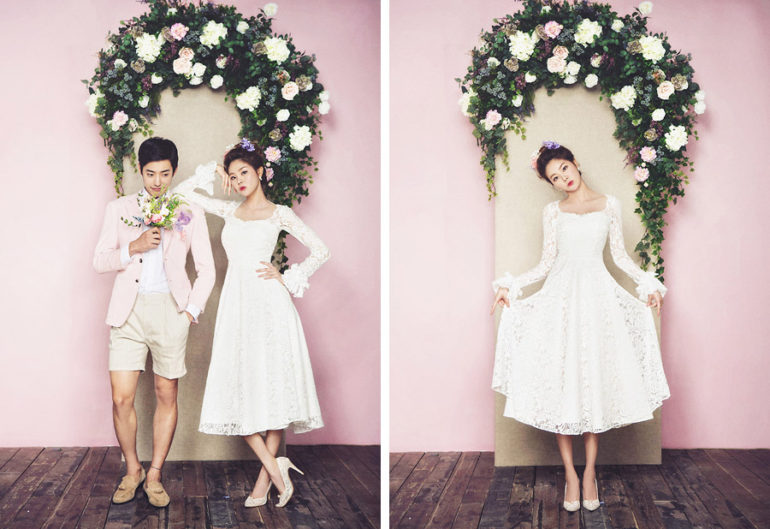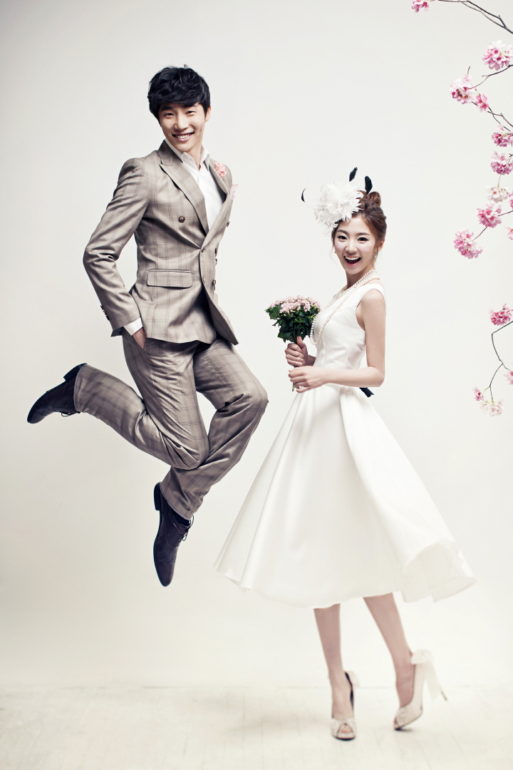 A tea length silhouette dress is good for most body shapes. Plus, if you have amazing wedding shoes, this dress style will help you show them off!
See also: 9 Wedding Shoe Brands in Singapore That You'll Love
Mini Silhouette Dress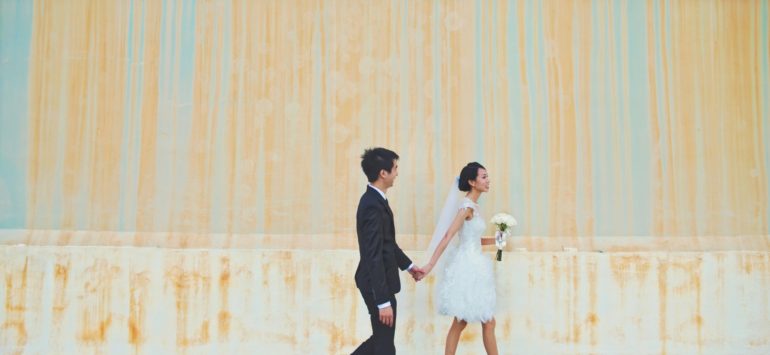 Photos by: Wishwander Pictures
The mini silhouette dress gives off a rather informal vibe so it will be most suitable for a casual ceremony! It will also be good for brides looking to be more unique!
Now that you know how to choose a wedding dress, do you have a favourite silhouette? Tell us in the comment box below! Wondering what to do next? Try checking out our guide on top bridal boutiques in Singapore or our founder's review of her gown fitting experience with The Gown Warehouse!