Cherry blossoms are truly a seasonal gift from Nature. There is hardly anything as dreamy as taking a walk down its pink carpet while being surrounded by a lush pink canopy.
We have already equipped you with the latest Japan's cherry blossom forecast and the best locations for a photoshoot. The only thing left to do now is to wait excitedly for the day to come and of course, prepare yourself for a magical time!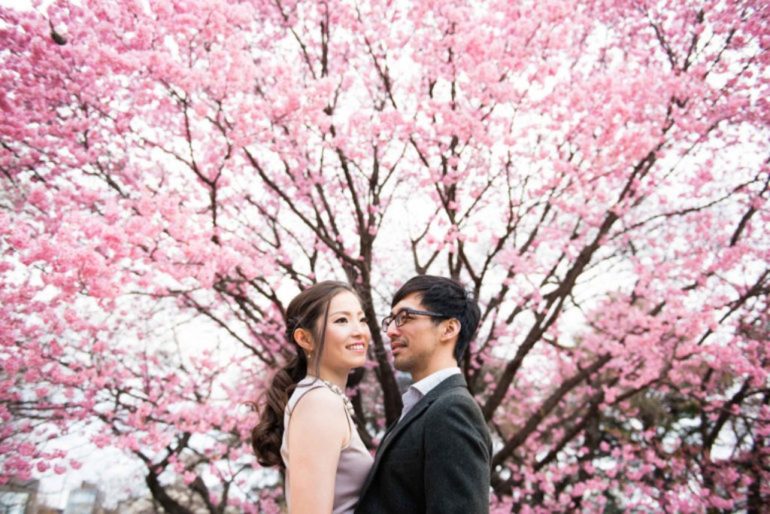 When the weather is pleasant and the cherry blossoms are in full bloom, we want you to look as perfect as your surroundings (or maybe even better)! Here are our top clothing tips and accessories to bring to your photoshoot for pictures that will leave all your friends jealous!
1. White & Pink
Blend in with the pinkish-white cherry blossoms to emanate an air of sweetness and innocence in your pictures. (Warning: your friends might get diabetes from looking at your photos!)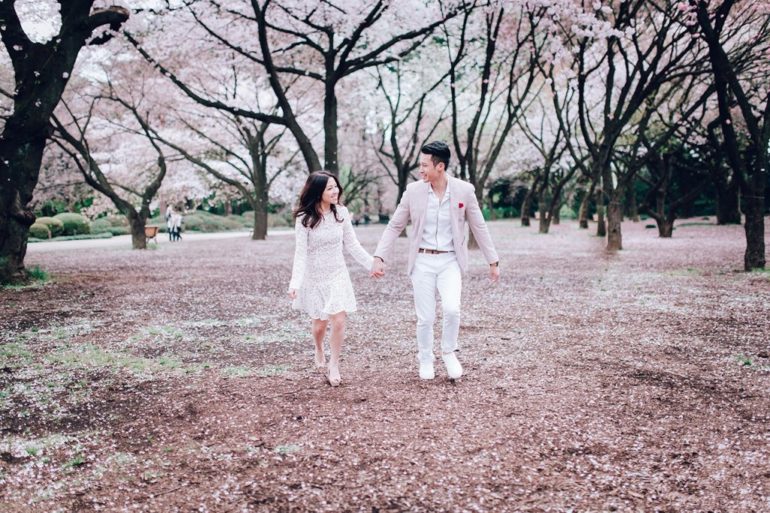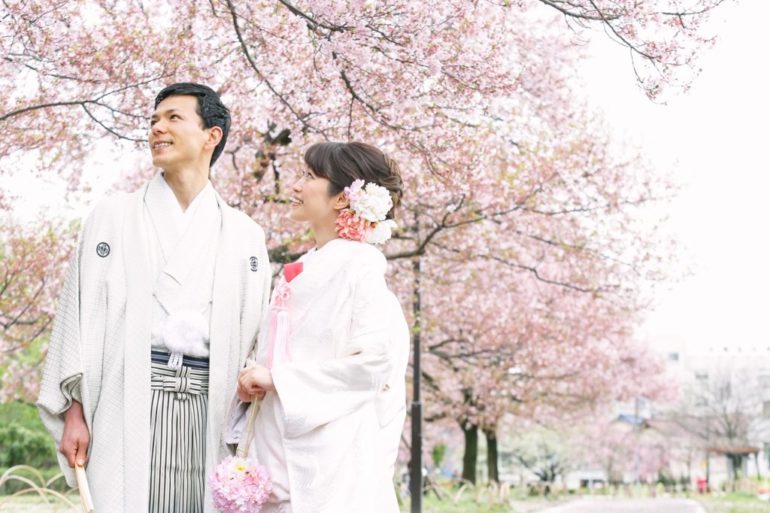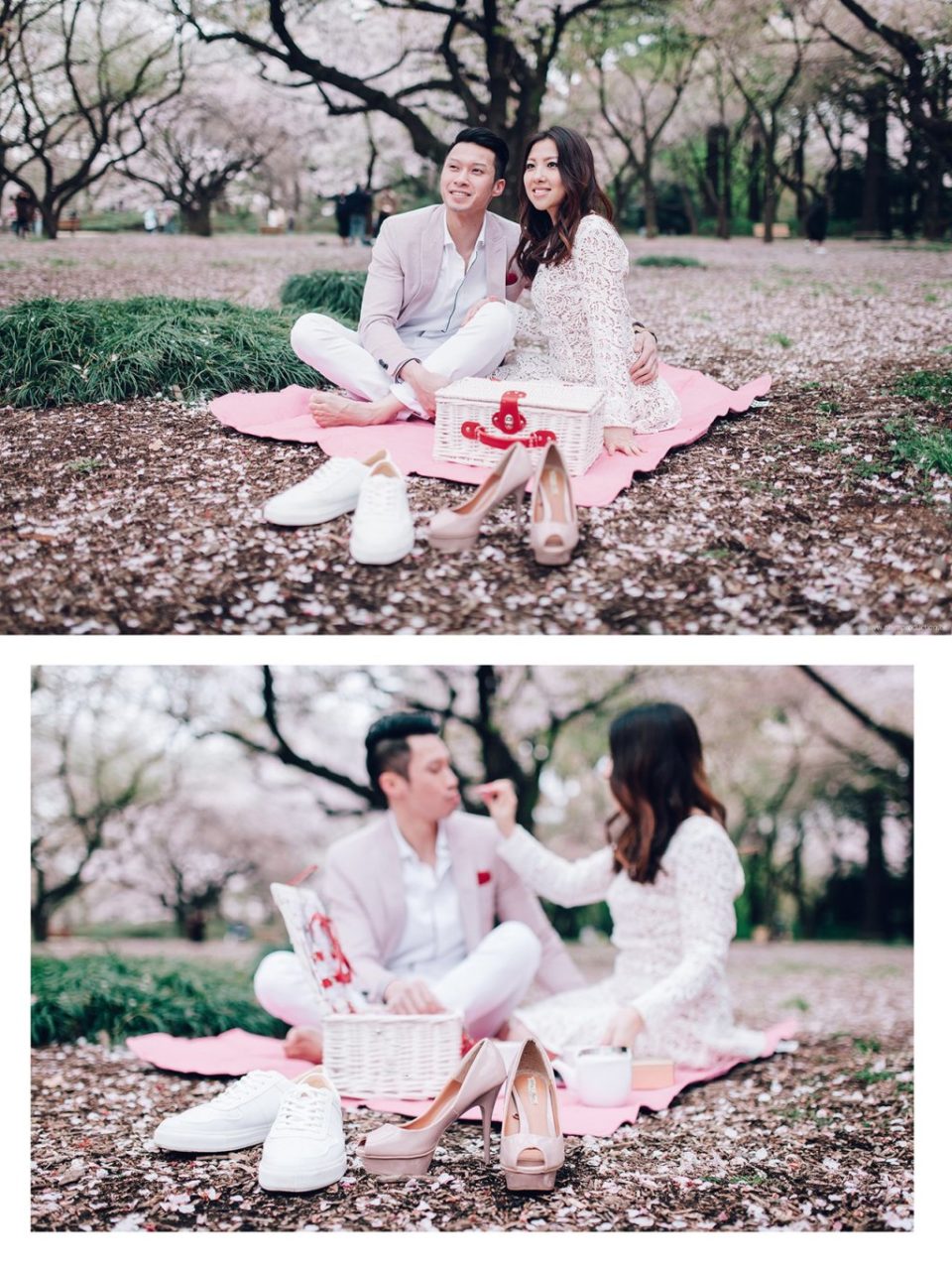 2. Men In Blue
We are not too sure why but there is just something about men in blue suits that stand out in Cherry Blossom shots! All boyfriends and husbands out there, now you know how to dress to impress!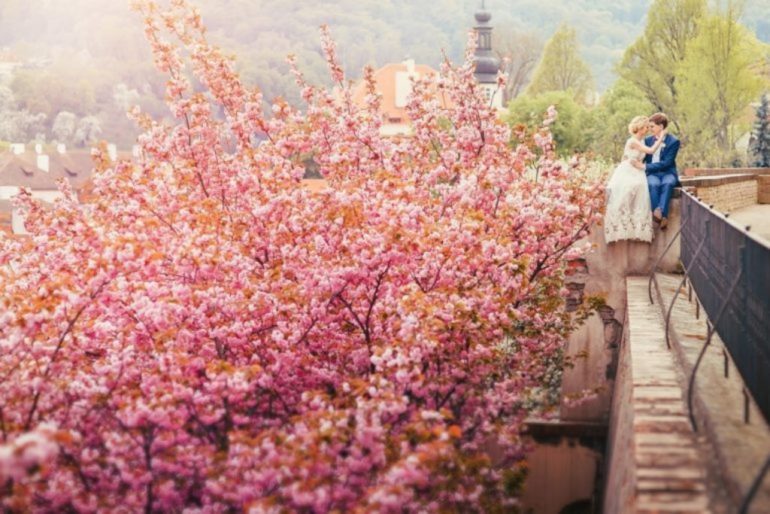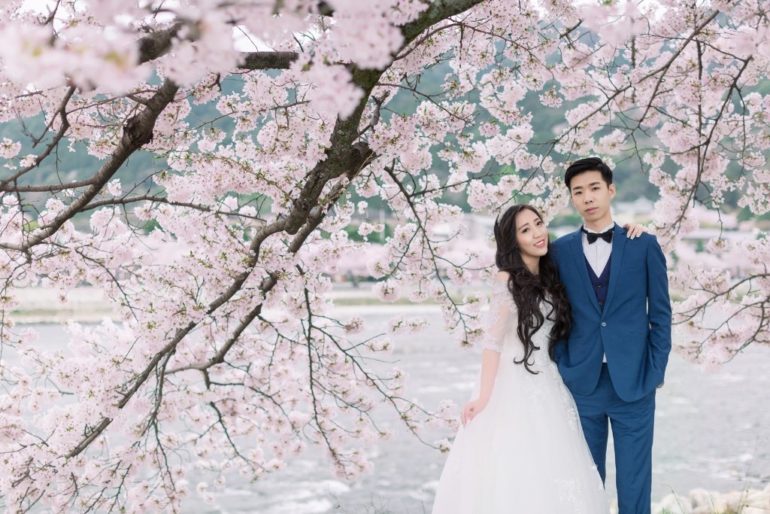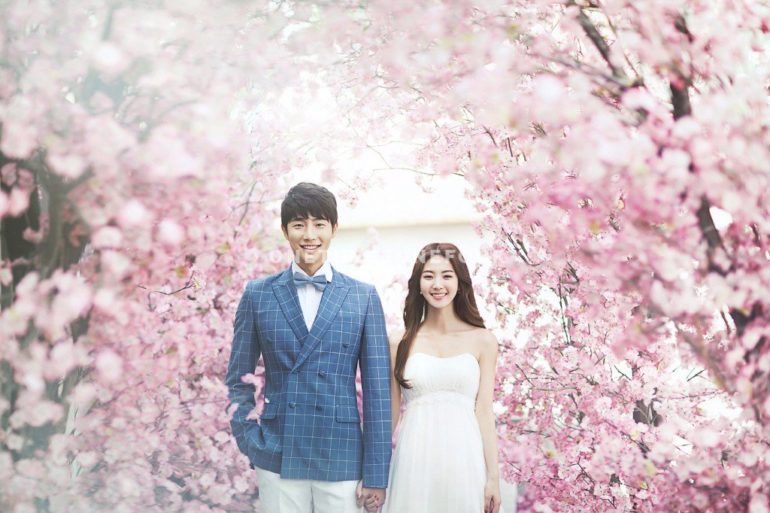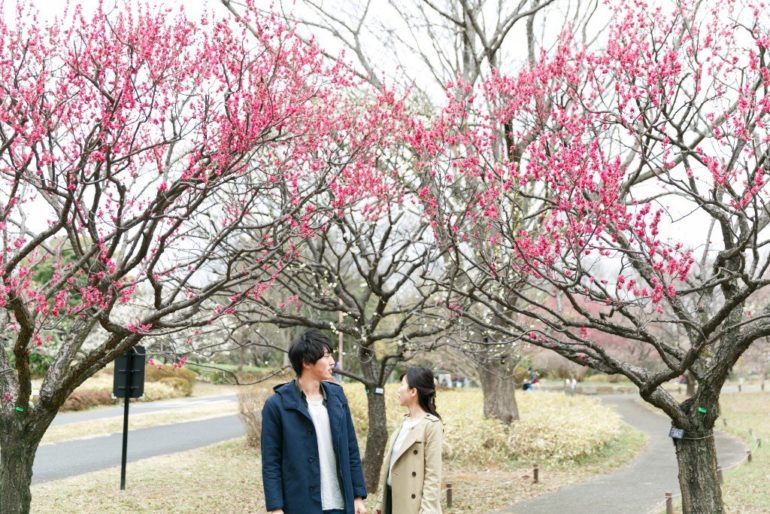 3. Flower Crown
This is definitely a must-have accessory for all ladies! A flower crown blends you into the gorgeous sakura foliage. Your man is going to have a hard time finding you amongst those flowers!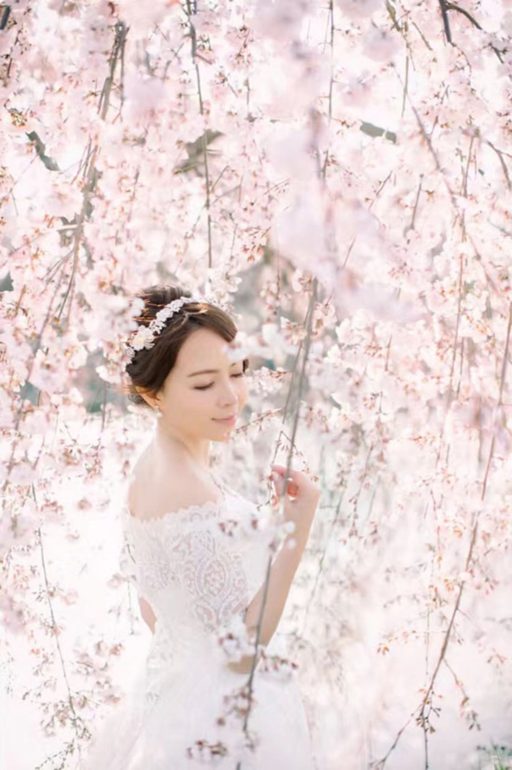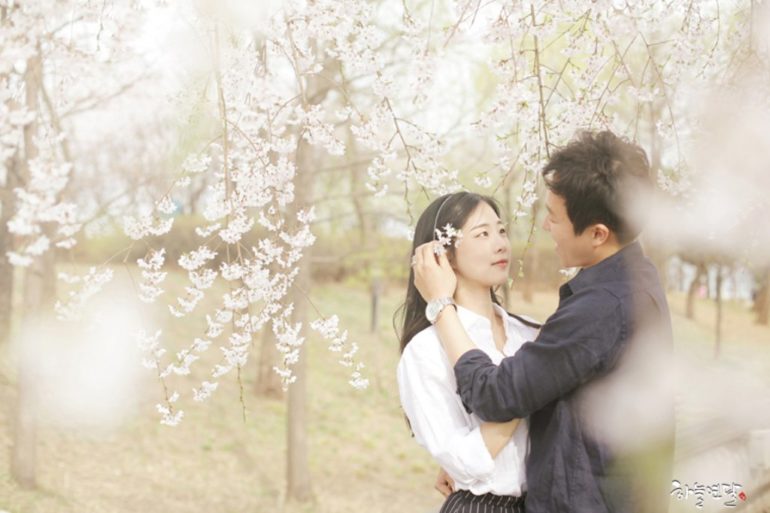 4. Kimono
Your cherry blossom photoshoot in Japan is not complete without a Kimono. The traditional Japanese robe adds elegance and a taste of cultural appreciation into your pictures. What better way to immerse in the Japanese tradition!
SEE ALSO: Your Comprehensive Guide On Kimono Rental And Photoshoot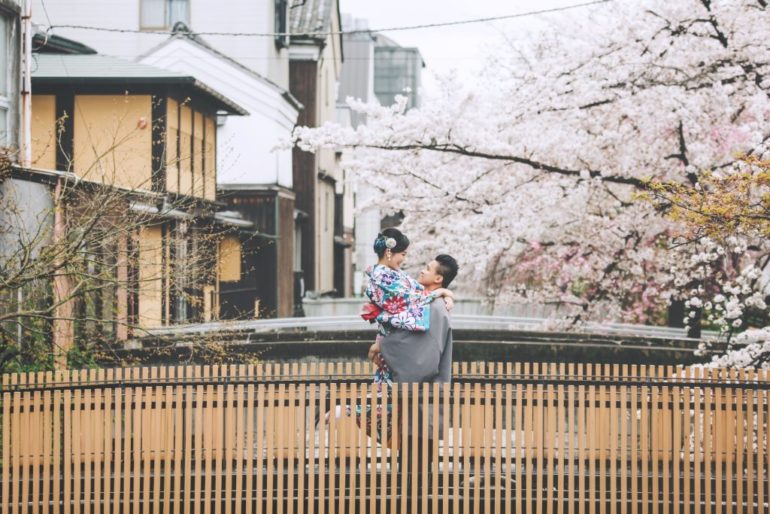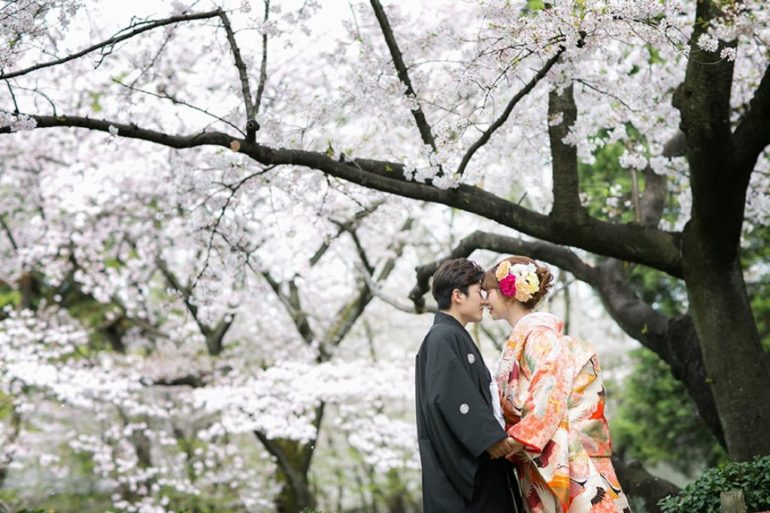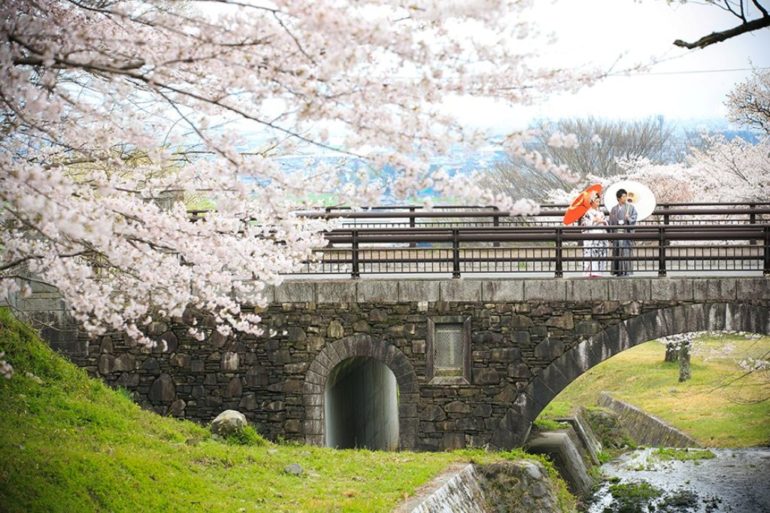 5. Flowy Dresses
Ladies, your choice of dress is extremely important! Dress yourself up in a ruffled or flowy skirt and it is sure to transform you into the princess you deserve to be!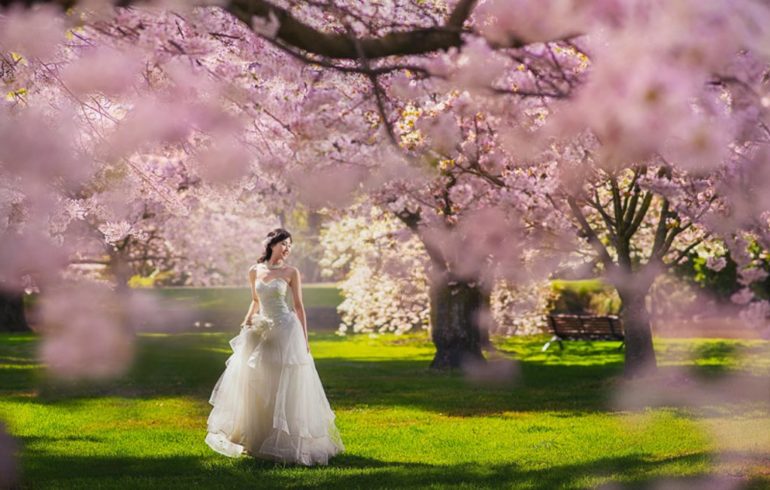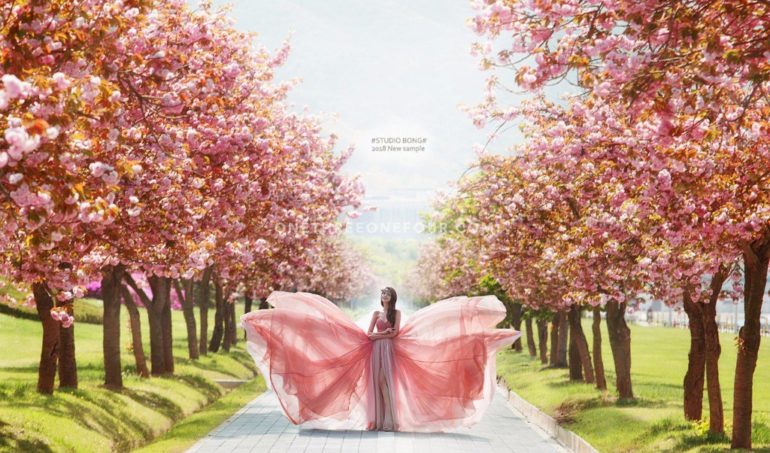 6. Flower Power
There can never be too many flowers! The unending pink and white cherry blossoms may get a little repetitive but you can add a dash of extra colours to your photos with your own bouquet! We suggest using flowers that add a stark contrast to the sweet pink! Hints boyfriends & husbands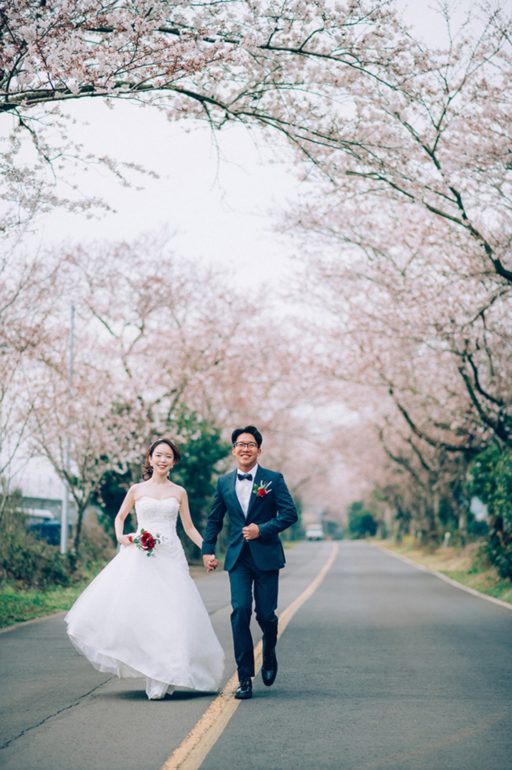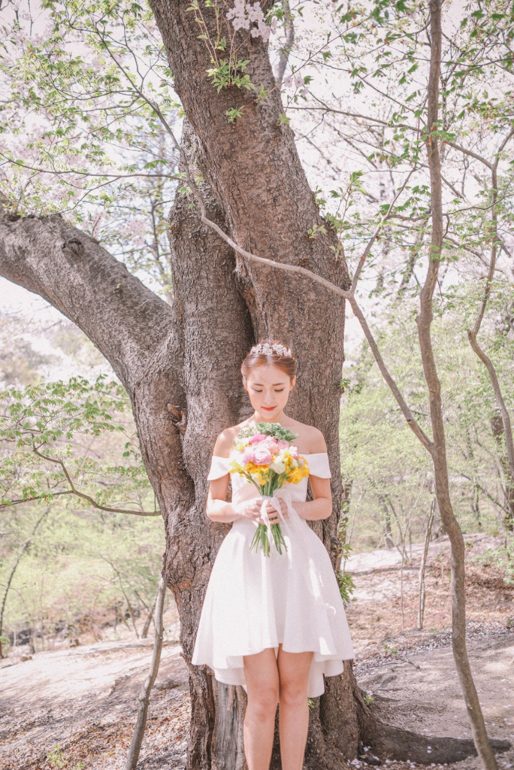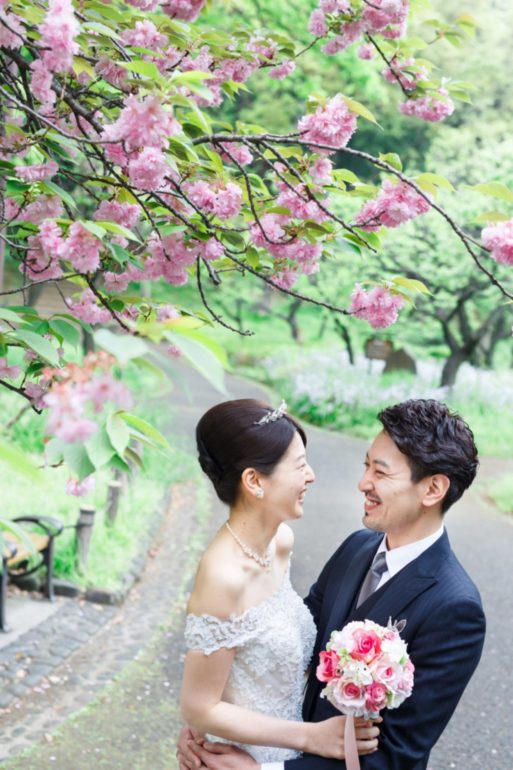 7. Candy Wonderland
We admit this is a strange one, but whatever works right? We were surprised at the results when one of our clients used cotton candy in her photoshoot and the pictures turned out absolutely gorgeous! "The way to a man's heart is through his stomach", here's how to keep your man satisfied throughout the shoot!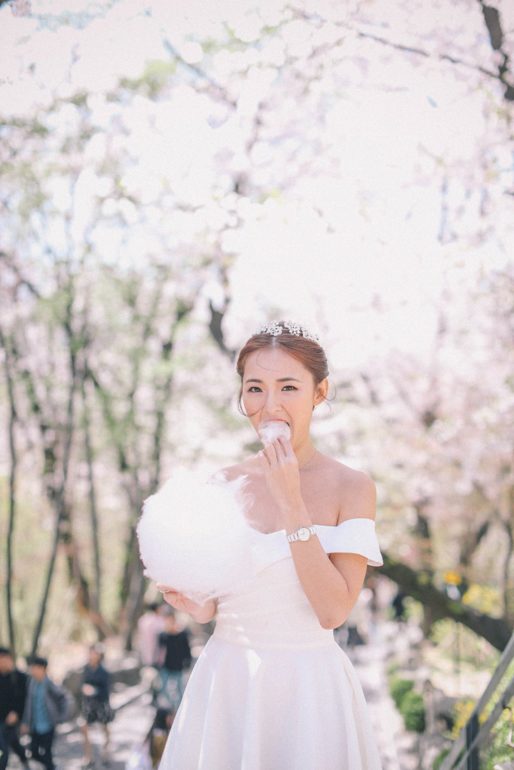 8. Blossom Up (Bonus tip)
Here's an extra tip for you! While cherry blossoms are good for admiring, that is not its only use in photoshoots! The low-lying Sakura branches make for an excellent prop that adds a dreamy feel to your pictures. They are a great substitute for bokeh effects!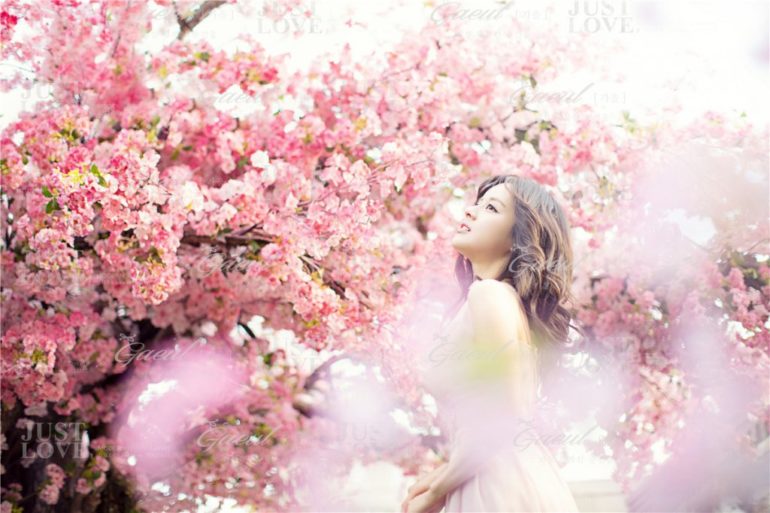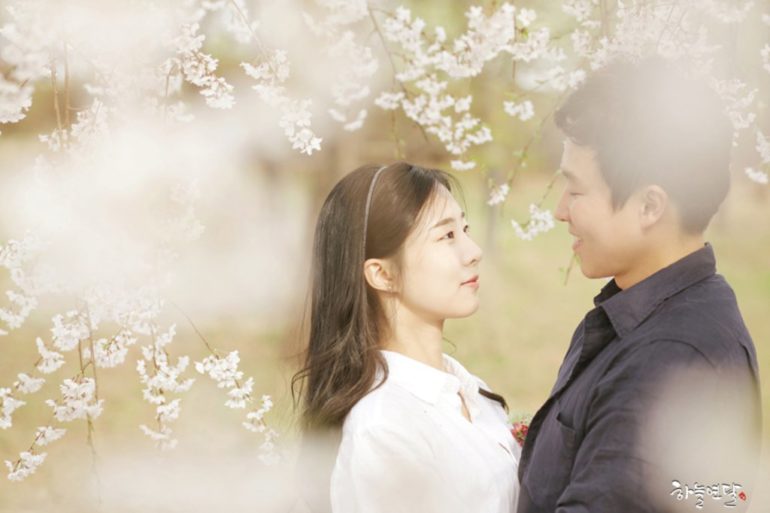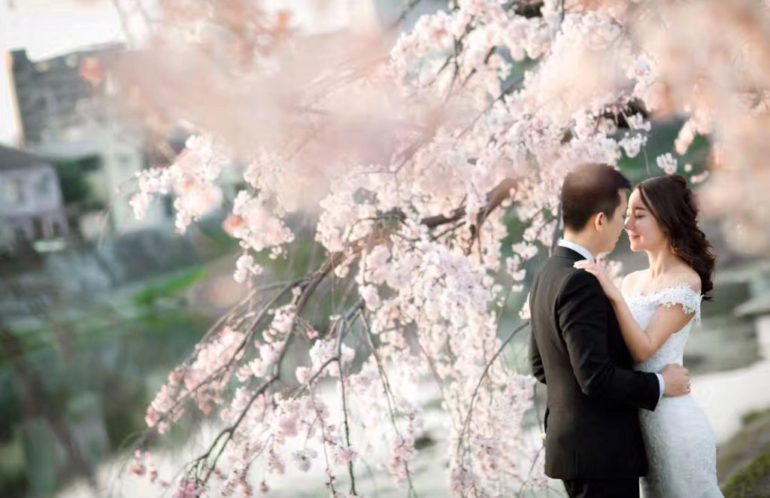 Here are our 8 tips to help you with your cherry blossoms photoshoot preparation! Let us know if you have more suggestions (the quirkier the better) in the comment below!
We are also having discounted photoshoot packages exclusively for Japan and Korea during the cherry blossom season! Slots are running out so book fast!