New Zealand is undoubtedly one of the most scenic countries in the world. It is the ideal place for nature lovers, offering magnificent views of every kind of natural beauty. From massive glaciers to crystal clear lakes and even starry nights, New Zealand has them all.
However, there are some views that are less accessible and not enjoyed by many. But as we all know, the best things in life don't come easy and in this case, it comes at the price of a helicopter ride!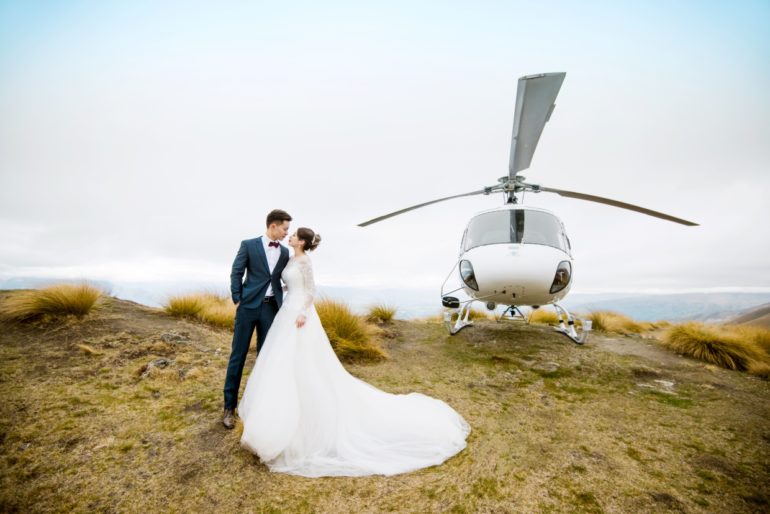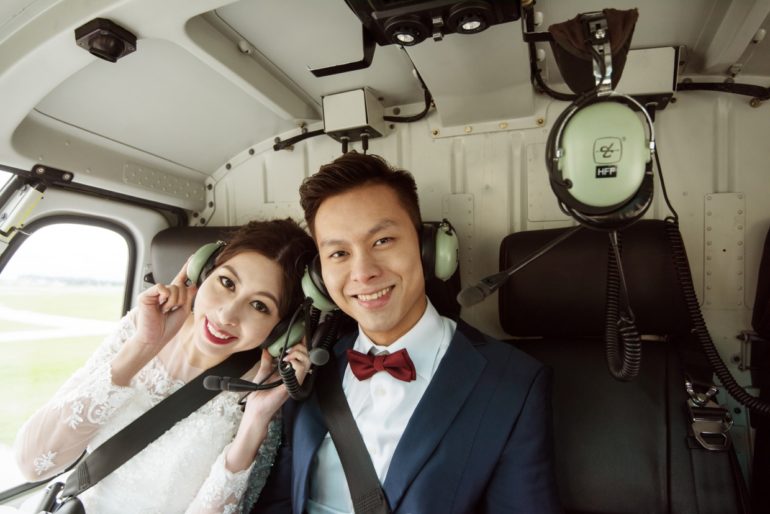 To describe New Zealand's mountain top views as unearthly, is almost an understatement. It is definitely the most picturesque place you can have your pre-wedding photoshoot and the photos are sure to leave all your friends and family in awe.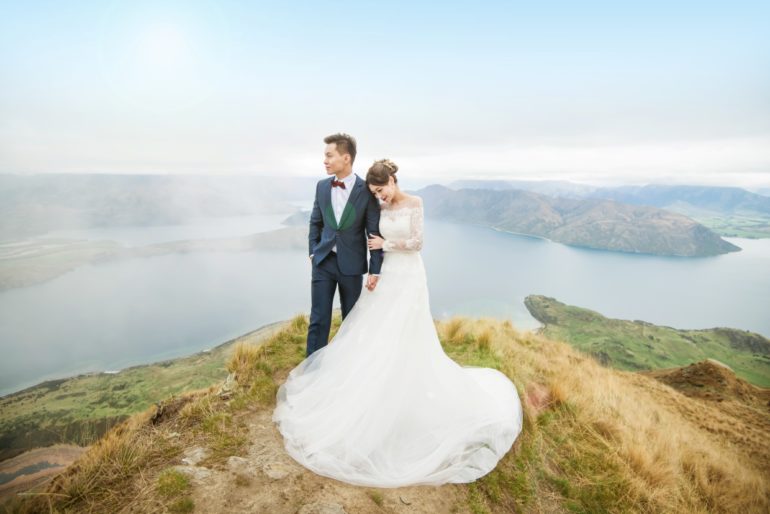 At OneThreeOneFour, we are dedicated to bringing you the most unique photoshoot experiences and we guarantee that our helicopter shoots will not disappoint! Brace yourself for the ride of your life!
Coromandel Peak
Located at Mt. Roy, this is an amazing place for a photoshoot. The view from the peak will take your breath away as it overlooks the Wanaka River and its little islands. The clouds provide a mysterious and fantasy-like touch to your photos.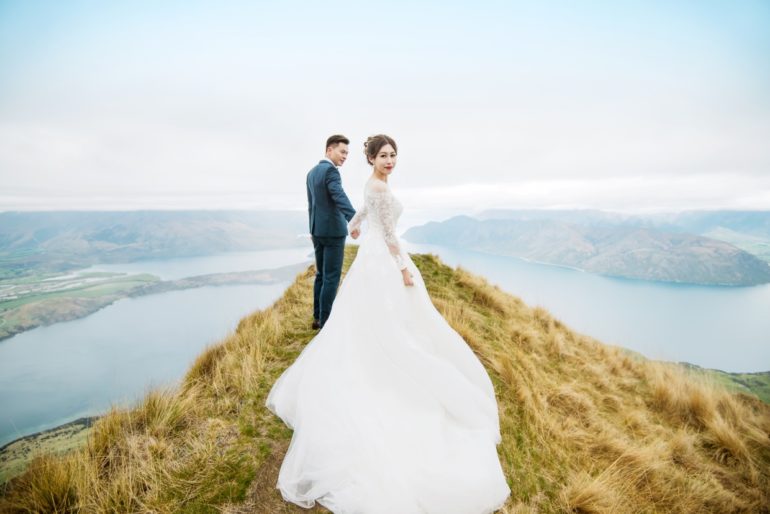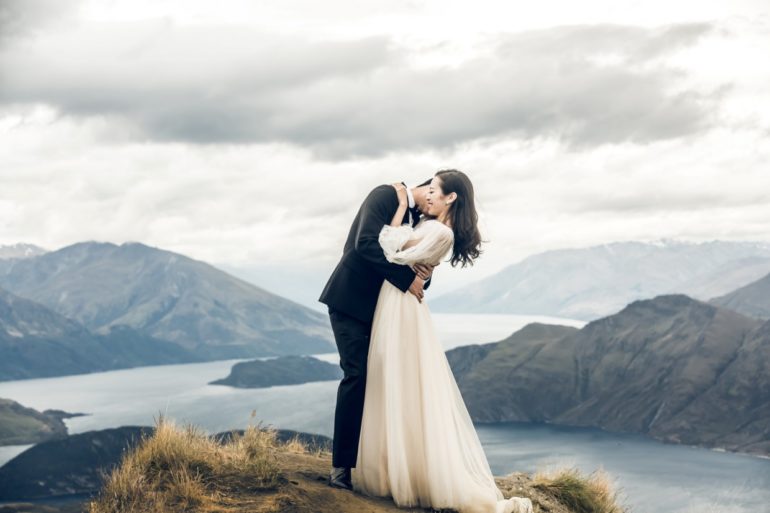 There is nothing more magical than being on top of the world with your other half.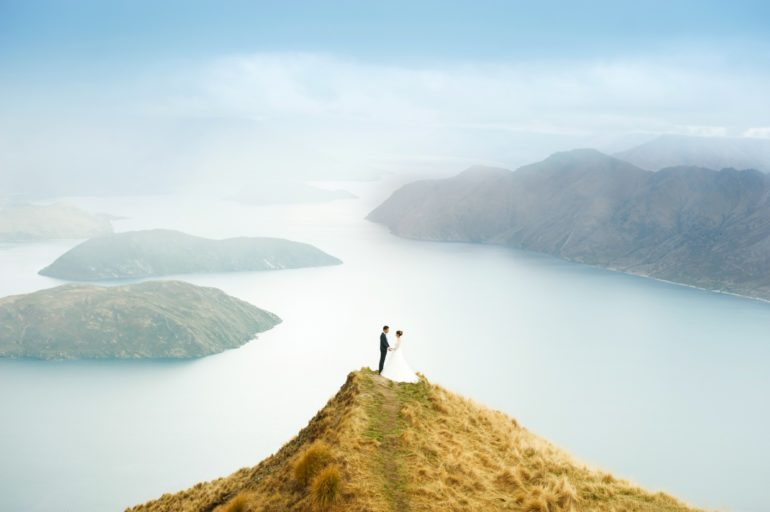 Snow capped mountains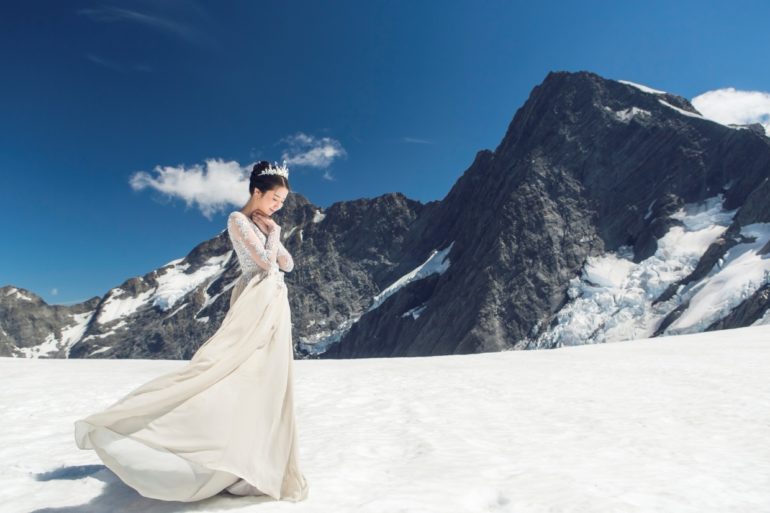 These mountains surround Mount Cook, the tallest mountain in New Zealand. The soft and perfect white snow adds elegance and purity to the photos. Coupled with your white wedding gown, it transforms every bride into a lovely snow princess. Your photos will look like they were taken straight out of a fairytale.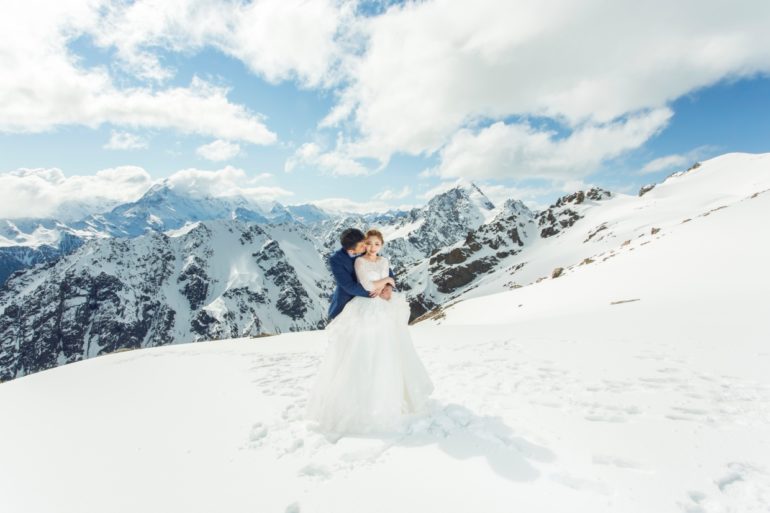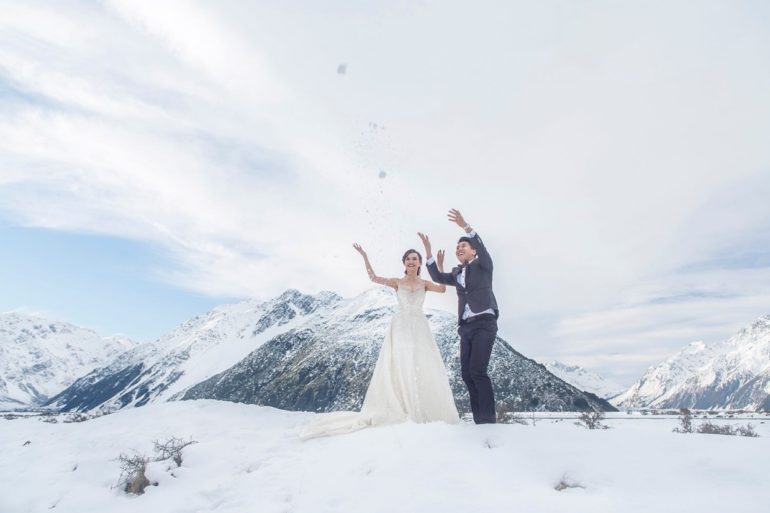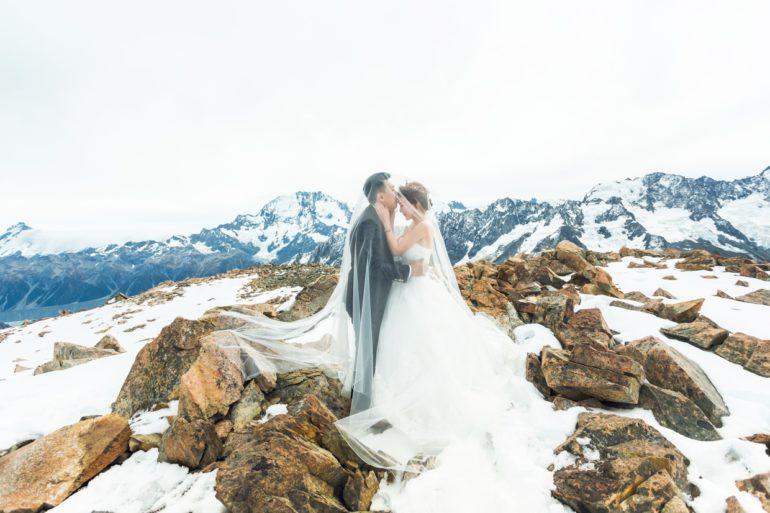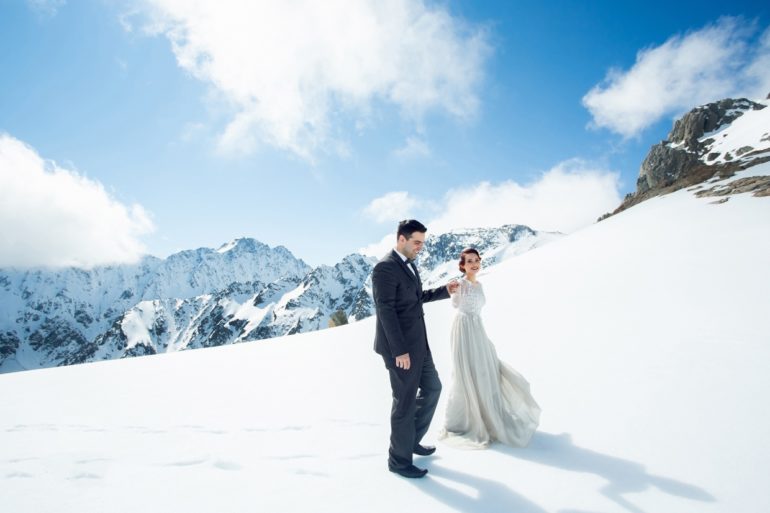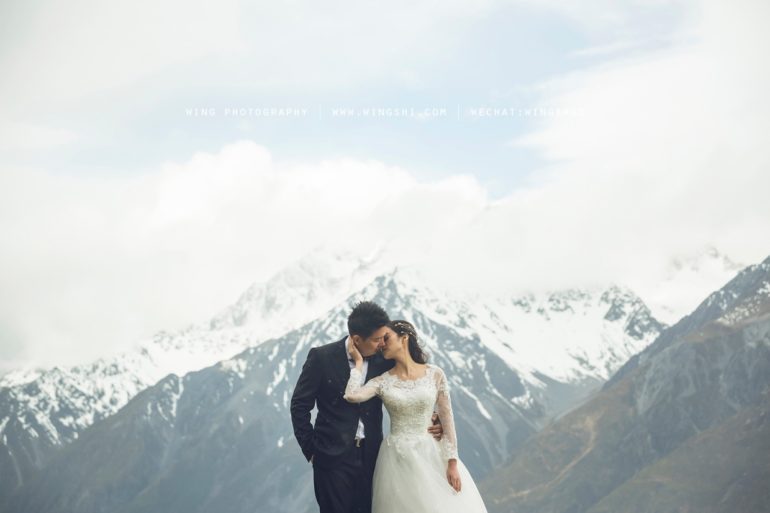 New Zealand is truly a work of art and every corner is marked with a wonderful photo spot. There is nothing better than to top it off with our highly recommended heli-shoot. This will definitely be a once in a lifetime experience for you and your loved one.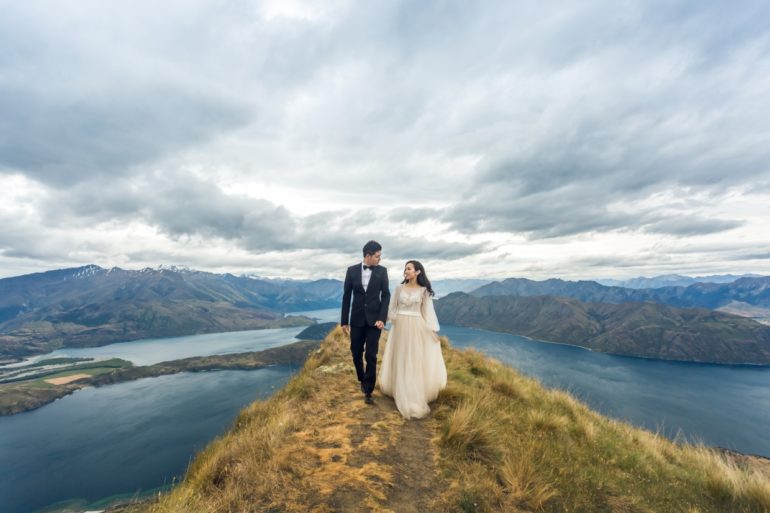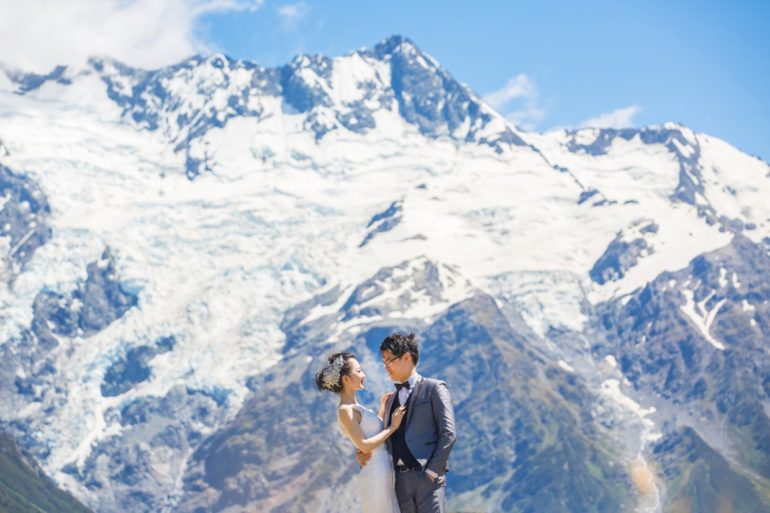 Learn more about about pre-wedding photoshoots in New Zealand so that you can capture air, land and sea all in one destination! If you have yet to decide on a date, read our blog post on New Zealand's beauties that varies with the seasons for inspirations! We also have a customised 1 -3 days New Zealand itinerary that brings you to the main highlights of NZ!