You've found the right man, booked your wedding photographer… and now it's time to find the right wedding dress! The hunt for the right wedding dress can sometimes be frustrating and tiring, and most brides-to-be will know what we mean. Besides, with bridal boutiques popping up aplenty all over Singapore, you can sometimes be lost and be unsure of where you can start your search from for the most important gown of your life. We have carefully handpicked 26 bridal boutiques in Singapore that offers wedding dresses with style and elegance.  You'll definitely be able to find one that suits your style, personality and budget.
1. Digio Bridal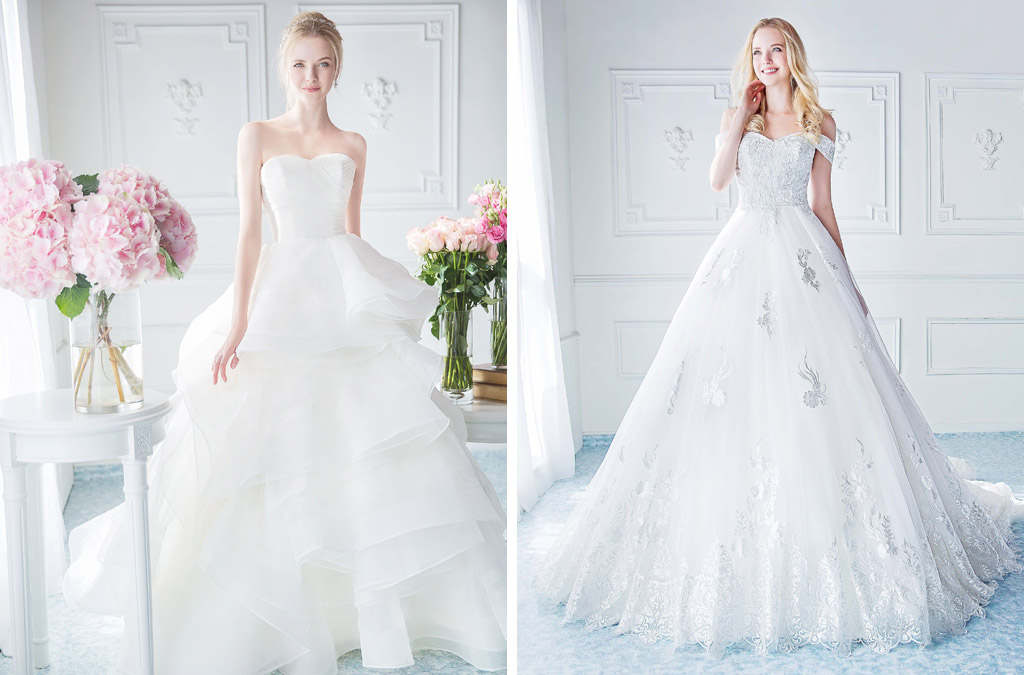 Located at Tanjong Pagar, Digio Bridal is a bridal boutique who believes that every bride deserves a unique and special experience when looking for the right gown for your big day. With a wide selection of dresses that ranges from the classy, romantic and feminine style to those that are slightly more quirky and fun, you are bound to find one that is distinctively you. Not only do they have ROM dresses, you can also find elegant and gorgeous evening gowns here. Digio Bridal also wants you to enjoy your wedding journey, with fuss-free packages so you don't have to source for them yourself. Digio Bridal offers pre-wedding and actual day photography packages, includes items such as groom suits, make up and hair do, bridal car rental and decoration that you will need for that big day. Website: Digio Bridal Address: 69 Tanjong Pagar Road, Singapore 088490 Telephone: 6225 1612
2. Rico-A-Mona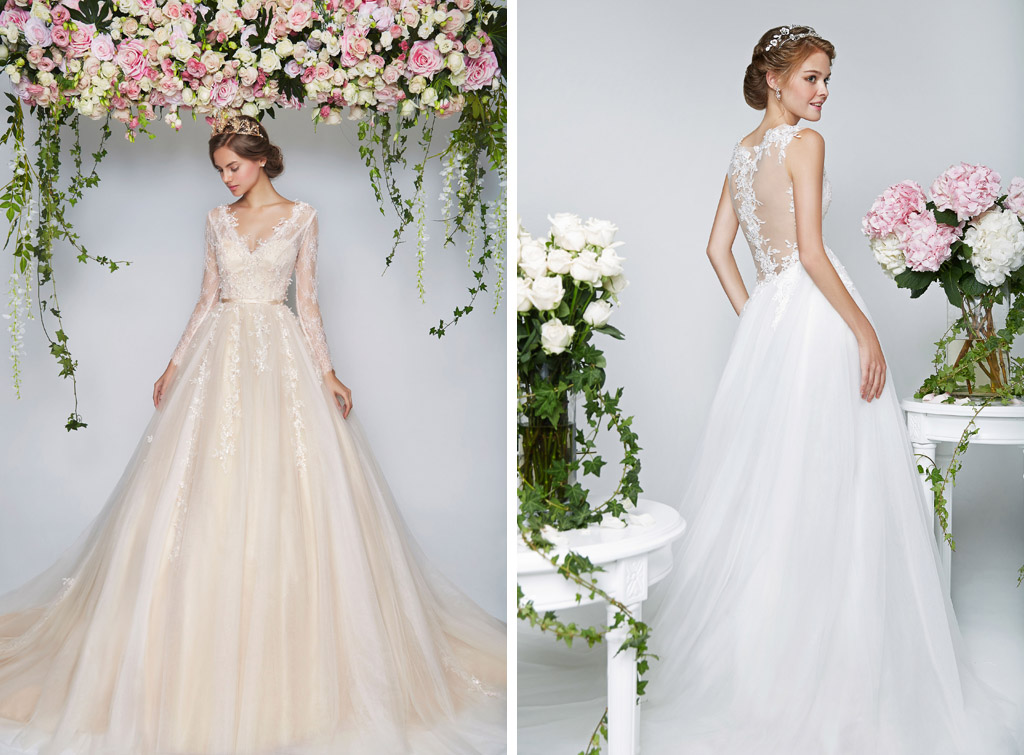 A boutique specialising in designer bridal wear, Rico-A-Mona has a selection of wedding dresses that are crafted with fine workmanship and created from specially imported luxurious fabrics and materials. They carry a selection of European designs that ranges from simple, classy dresses which you'll look effortlessly chic in, to gowns that are more extravagant with stunning embellishments. If you are looking for a gown that is exclusively yours, you will also be able to tailor make wedding gowns here at Rico-A-Mona. For brides with an exquisite and glamorous taste and an appreciation for the finer things in life, you will love the services and experience at Rico-A-Mona. Website: Rico-A-Mona Address: 33 Tanjong Pagar Road, Singapore 088456 Telephone: 6221 3383
3. The Gown Warehouse
Located at Woodlands, The Gown Warehouse is an established bridal studio in Singapore. With an eclectic mix of gowns that includes gowns that are affordable as well as those with a higher price tag, and gowns of the latest designs, you will definitely find the right gown that you will fall in love with. The Gown Warehouse also serves customers with a listening ear, and have recently introduced their online store after hearing suggestions from their customers. With the quality service at The Gown Warehouse, you will be able to make a well-informed decision when you purchase your gown. Website: The Gown Warehouse Address: 11 Woodlands Close, Woodlands 11, #06-38, Singapore 737853 Telephone: 6734 3998
4. Luna Bianca Bridal Boutique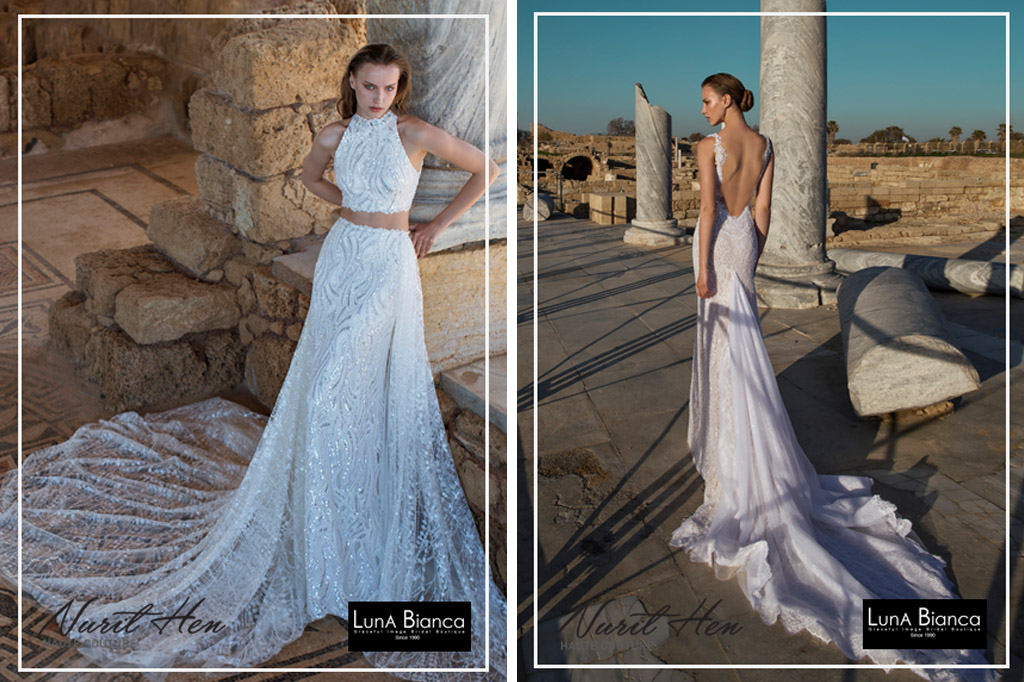 Luna Bianca Bridal Boutique prides themselves on their large collection of gowns that includes made-to-measure gowns as well as luxury designer gowns from Italy and the likes. With such a vast collection of wedding dresses, Luna Bianca Bridal Boutique is like your modern-day fairy godmother who wants to spoil you with their limitless and endless choices to make your dreams come true. Luna Bianca also believes in creating and developing each brides' personal style, beauty and uniqueness. Be prepared for an unforgettable memory and let your fairytale start now with the help of Luna Bianca! Website: Luna Bianca Bridal Boutique Address: 21 Tan Quee Lan Street Heritage Place #01-02, Singapore 188108 Telephone: 6338 9839
5. La Belle Couture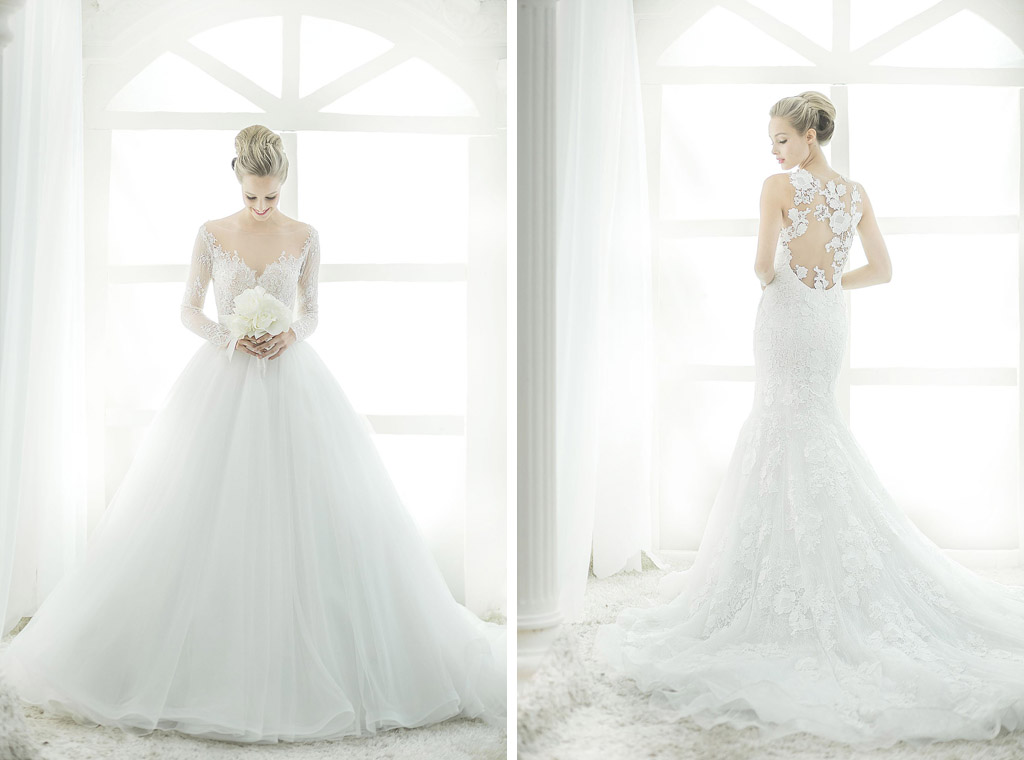 La Belle Couture specialises in designer couture gowns and professional wedding photography. A bridal boutique that provides a full suite of services, La Belle Couture is a bridal boutique that will help to make your wedding journey a little more stress-free and fuss-free. La Belle Couture also has Singapore's first tailored bridal packages where couples can enjoy flexibility in tailoring their packages to their own needs, and only pay for what they need. La Belle Couture also provides gowns for plus size brides. Website: La Belle Couture Address: 87 Tanjong Pagar Rd, Singapore 088508 Telephone: 6327 3983
6. Silhouette The Atelier
Silhouette The Atelier has a wide collection of specially crafted wedding gowns, all of which are created in-house and made in Singapore. This bridal boutique also celebrates fine craftmanship and creates gowns made of luxurious materials, with intricate and elaborate detailing. Your wedding gown will definitely have that added lustre and sophistication if you get yours from Silhouette The Atelier! Website: Silhouette The Atelier Address: 181 Orchard Rd. #05-38 Orchard Central Singapore 238896 Telephone: 6733 7197
7. The Louvre Bridal
The Louvre Bridal is a bridal boutique in Singapore that is a treasure chest to the latest wedding dress designs. With gowns ranging from Korean to local designer gowns, to traditional princess ball-gowns to wedding gowns that are real showstoppers for the bride that dares to be different, you'll definitely find a dress that will fit your style and personality. At The Louvre Bridal, you can also expect services for pre-wedding and wedding day photography. They are also able to go beyond that and help you to arrange pre-wedding destination shoots in Korea, Paris and Perth. Website: The Louvre Bridal  Address: 69 Kim Yam Road,Singapore 239368 Telephone: 6337 7808
8. WeddingCrafters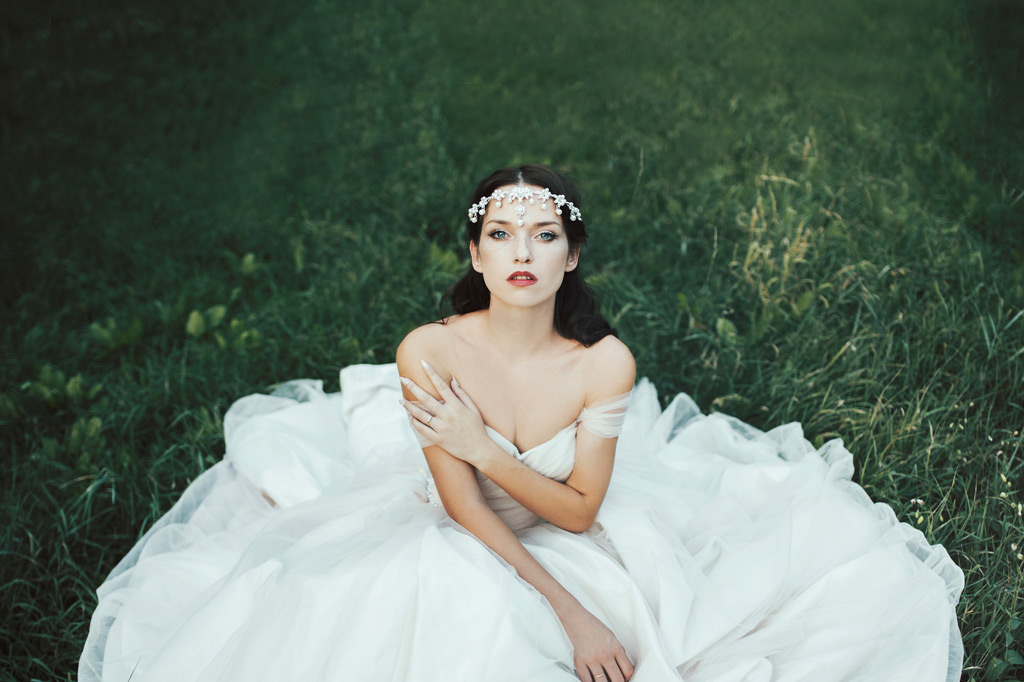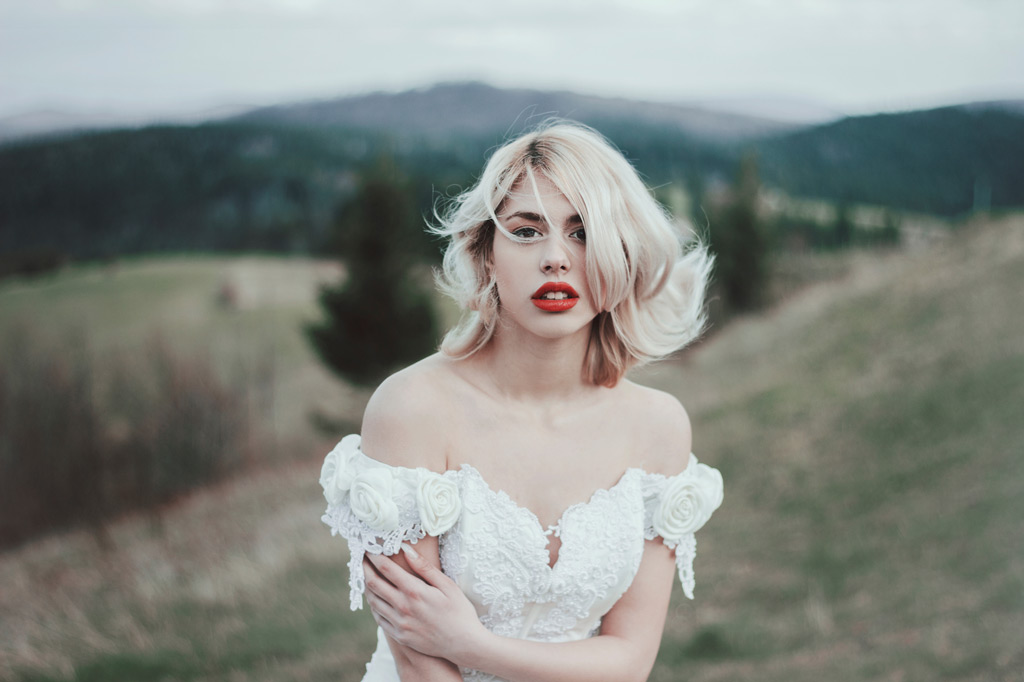 WeddingCrafters is definitely a one-of-a-kind bridal boutique, who goes beyond the boundaries of the traditional wedding gown. If you're looking for an alternative to the gowns found in the market, then this is the right place for you! With a small collection of gowns and new designs coming up every other month, you can be rest assured that your gown will be exclusive. Furthermore, WeddingCrafters is able to tailor make and customised gowns so you can have your very own dream wedding gown! Fitting sessions at WeddingCrafters is only by appointment so head to their website to get in touch with them. Website: WeddingCrafters Email: [email protected]
9. The Aisle Bridal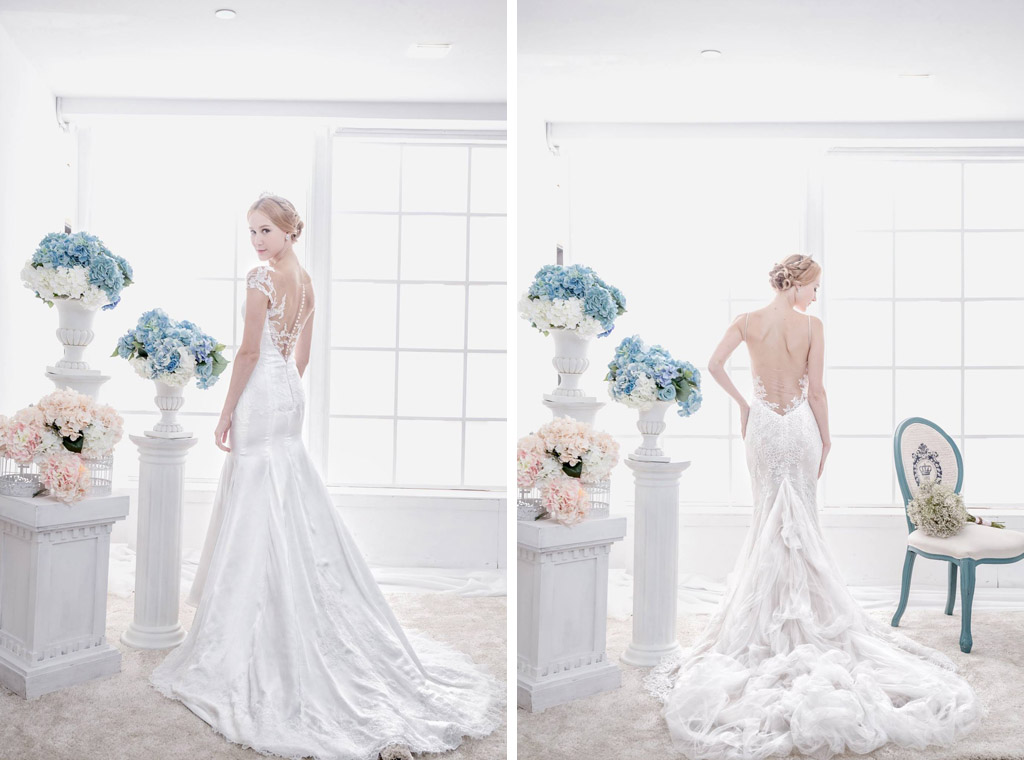 The Aisle Bride has a luxurious wedding gown collection, ranging from ready-to-wear gowns to those with rich fabrics and delicate details. But if you're lusting over that dream wedding gown that you can't get out of your head, you can also work with the experienced designers at The Aisle Bride to create your dream wedding gown, with you deciding on the fabrics, the embellishments and everything else! The Aisle Bride also provides korea-style pre-wedding photography. With the comprehensive range of services available, The Aisle is your one stop solution to all your wedding needs! Website: The Aisle Bridal  Address: 62 Oxley Bizhub, 2 Ubi Road 1 #01-24/25, Singapore 408734 Telephone: 6289 6888
10. Blessed Brides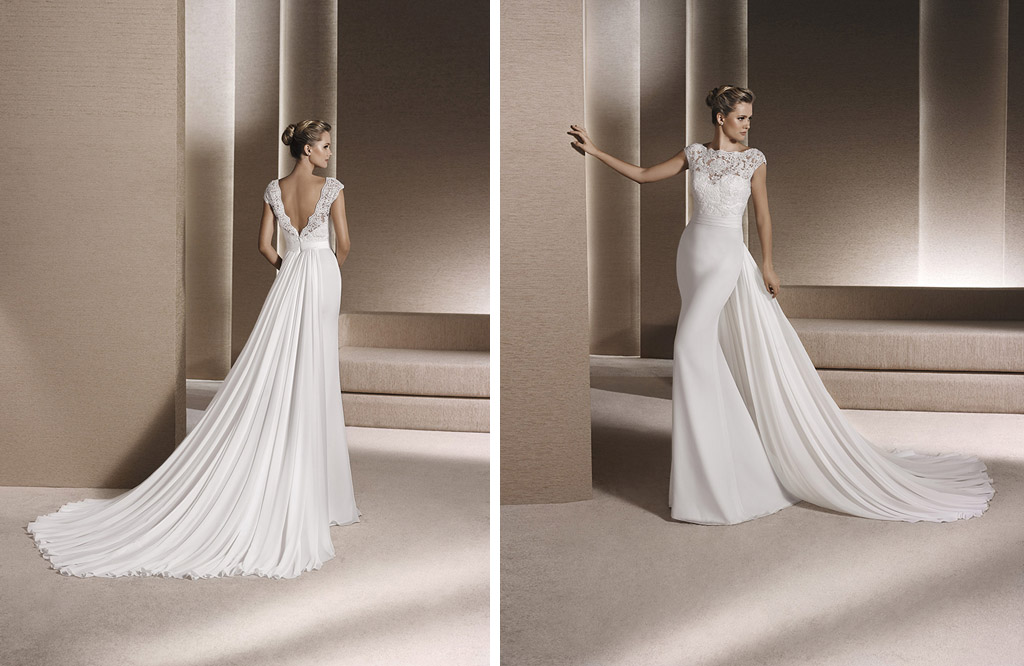 Blessed Brides carries 2 Spanish bridal designer brands, Pronovias Barcelona and Rosa Clara. The wedding dresses by Pronovias are one of the most coveted bridal gowns in the world, so you can be rest assured of the quality and design of these wedding dresses. On the other hand, the Rosa Clara bridal gowns infuses beauty and elegance with style, so you will be able to look chic and sophisticated on your big day if you purchase or rent any of the bridal gowns from their collections. Website: Blessed Brides  Address: 11B Mohamed Sultan Road #03-01 Singapore 239010 Telephone: 6735 6334
11. Z Wedding D'sign
Z Wedding D'sign is an established bridal boutique, and thus they are sure to understand and know what brides need and want. Z Wedding D'sign also has teamed up with CL Studio by Chris Ling International Photographers, so you are able to have beautiful moments captured for your wedding album. Packages from Z Wedding D'sign comes with an affordable price tag, and you definitely can find one that suits your budget and your needs. Website: Z Wedding D'sign  Address: 93 Tanjong Pagar Rd, Singapore 088514 Telephone: 6337 2678
12. Yvonne Creative Bridal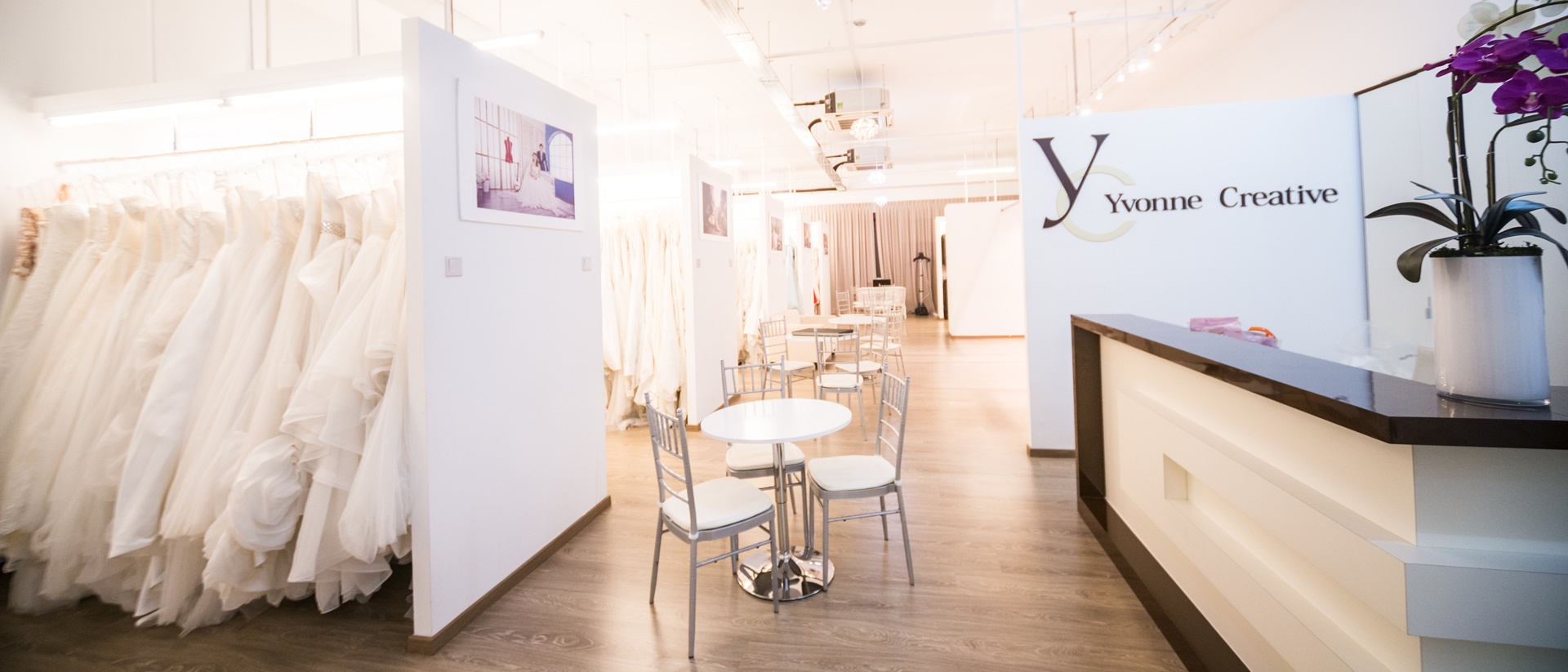 With 23 years of experience under their belt, Yvonne Creative Bridal has been making many brides' fairytale-like dreams come true. Every individual gown is designed by the director, Yvonne Tan, so you can be assured of the quality of the bridal dresses they have at Yvonne Creative Bridal. This bridal boutique also specialises in custom-making bespoke wedding dresses. This way, you will be able to find the perfect silhouette for your very special day. Yvonne Creative Bridal also offers pre-wedding and actual day photography. Website: Yvonne Creative Bridal  Address: 3 Ang Mo Kio Street 62, Link @ AMK #03-08, #03-09 (Show Room), #07-09 (Studio) Singapore 569139 Telephone: 6292 0342/ 6227 8830
13. Divine Couture
With the expert skills and experience of the team at Divine Couture, many brides have boast off the incredible service and gorgeous bridal gowns found here in Divine Couture. The bridal gowns at Divine Couture oozes elegant, style and sophisticated so you will definitely be a timeless and classy bride that many would envy. Besides wedding gowns, Divide Couture also has a stunning collection of modern cheongsams that have the ultimate wow factor. This way, you will look effortlessly chic in their oriental gowns! Website: Divine Couture  Address: #04-03 Nagarathar Building 5 Tank Road Singapore 238061 Telephone: 6235 7951/ 6235 7952
14. Caramel & Co.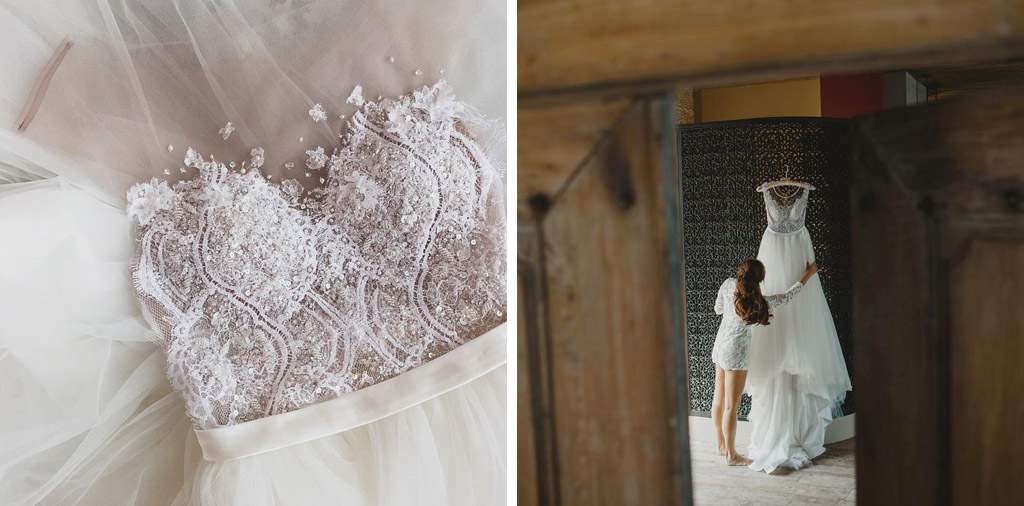 Caramel & Co is an indie-style bridal boutique, offering wedding gowns, evening gowns, cheongsam, cocktail dress that are timeless and chic. With made-to-measure dresses and gowns that are made of the finest material and with embellishments that are carefully hand-beaded in house, you will definitely have something that is hopelessly romantic, unique and exclusive to you! Caramel & Co. is only available by appointment basis. Website: Caramel & Co. Address: 69 Ubi Road 1, Oxley BizHub #06-17, Singapore S(408731) Telephone: 9776 5408
15. Time Taken to Make a Dress
Time Taken to Make a Dress is a bridal boutique that values craftsmanship, and the artistry and technicalities of dress-making. They aspire to create beautiful pieces that you will covet and cherish forever. Unlike other bridal boutiques which catcheson the latest trends and styles, Time Taken to Make a Dress is swayed by neither but looks to the individual bride for inspiration. Hence, your dress will truly belong to you! Email: [email protected] Address: 337A Beach Road Singapore 199565 Telephone: 6391 9802
16. Amanda Lee Weddings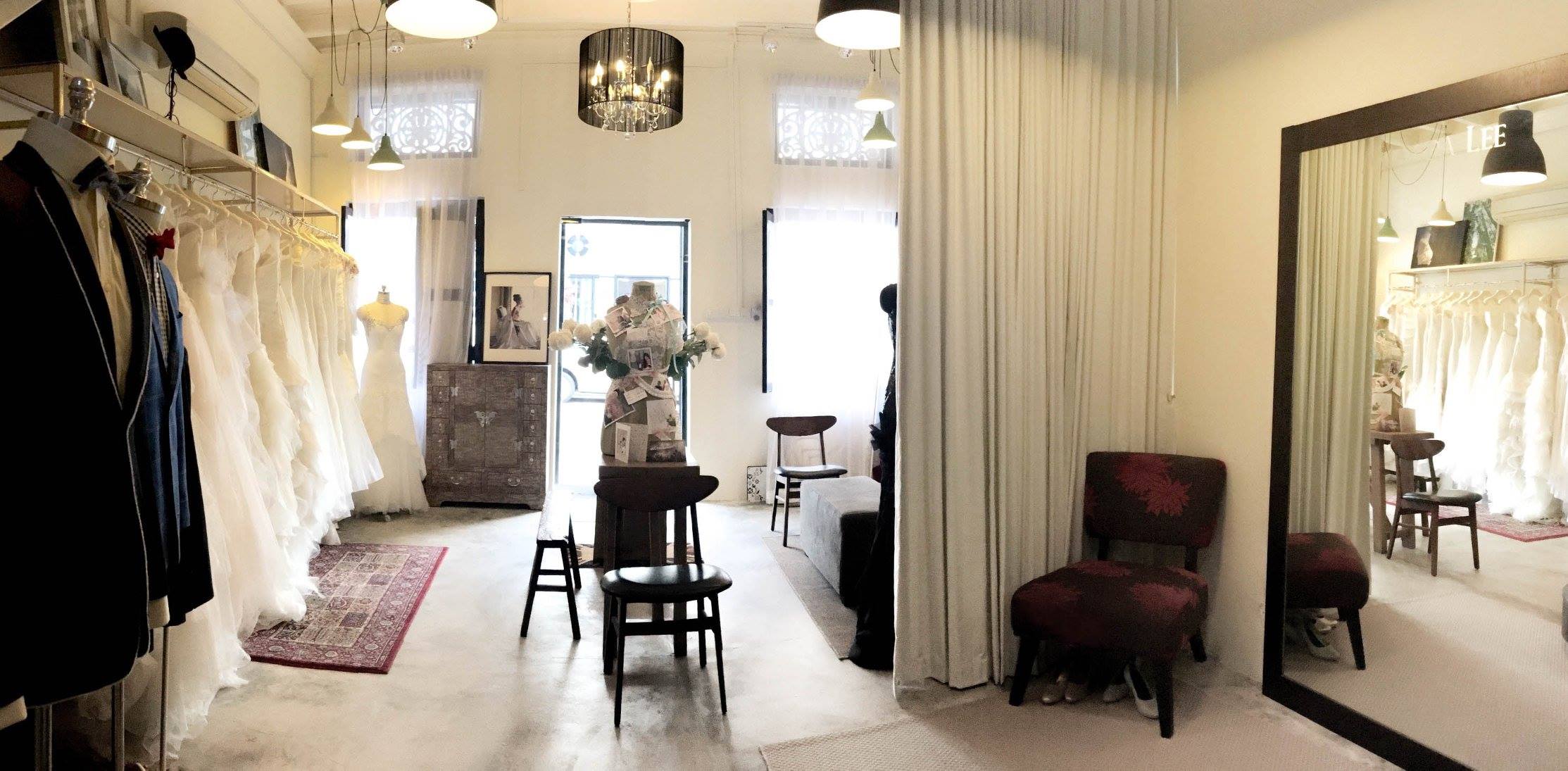 The gowns from Amanda Lee Weddings are not your traditional, off-the-rack wedding gowns. With bridal dress that have bold designs that adds a pop of colour, as well as classic romantic bridal dresses, you'll definitely find a gown that stands out from those found in the market. Book an appointment to view their collection. Website: Amanda Lee Weddings  Email: [email protected] Address: 46 Niven Road Singapore 228394 Telephone: 6333 6678
17. Truly Enamoured
Truly Enamoured is a bridal boutique that provides brides-to-be with luxurious runway gowns from all around the globe. The sisters behind this store value your personal style and with their wide range of collection of wedding dresses, you will definitely find one that complements your unique style and personality! They are also able to customise items like your wedding invites, wedding signages, and even guests book! Website: Truly Enamoured  Address: 21 Club Street, #02-05, Singapore 069410 Telephone: 9623 1742/ 9115 8170
18. Lunapompom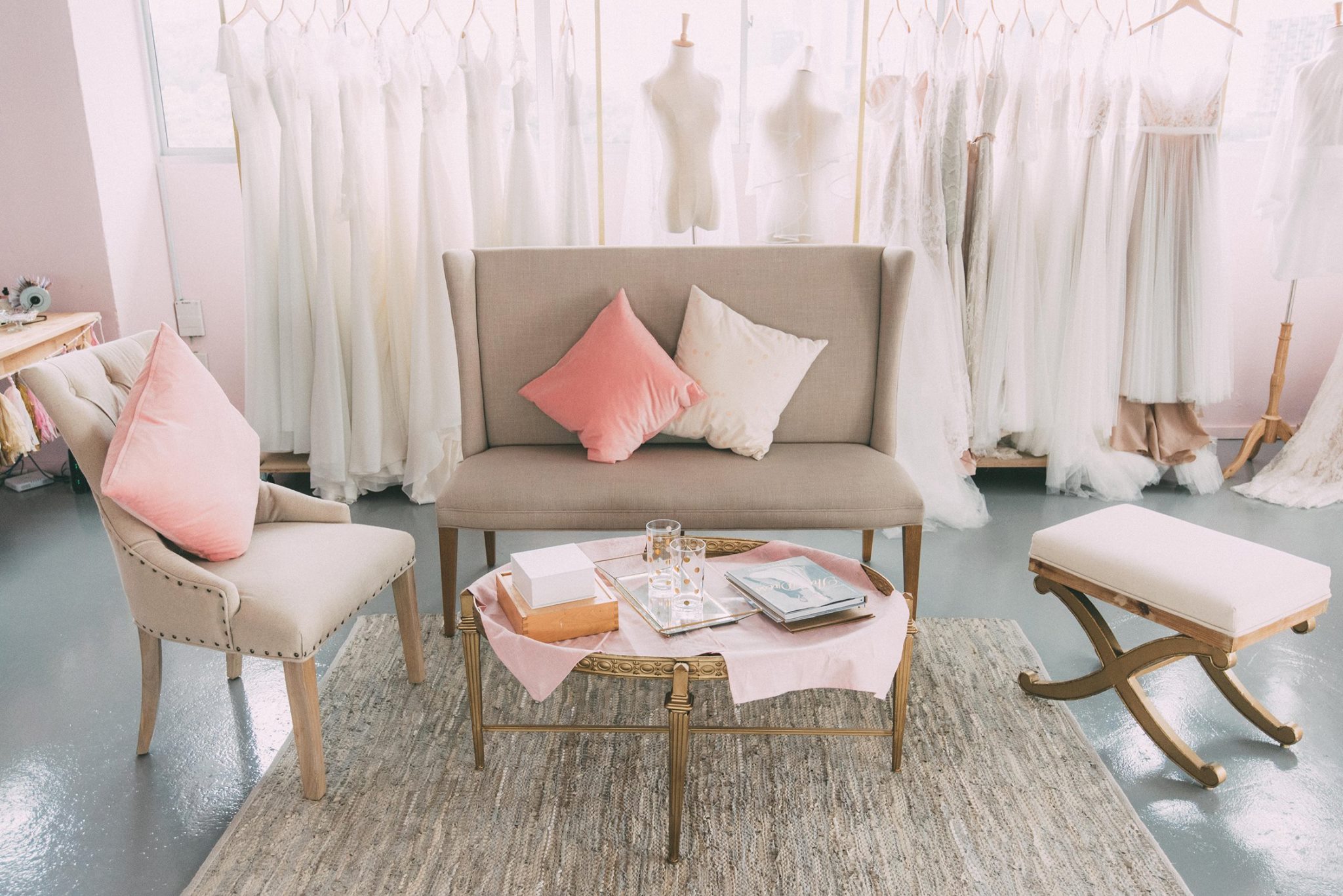 Lunapompom aspires to help couples to create aesthetically-pleasing and attractive weddings. A wedding boutique that does not sell wedding gowns exclusively, but also sell bridal robes, wedding dresses and pretty decoration, you will be able to find the materials you need for your wedding prep. With their props and dresses, you will be able to have your very own pinterest-worthy wedding! Do note that appointments have to be made at [email protected] before you head down. Website: Lunapompom Address: 315 Outram Road #10-01, Tan Boon Liat Building, 169074 Singapore
19. Vivian Gown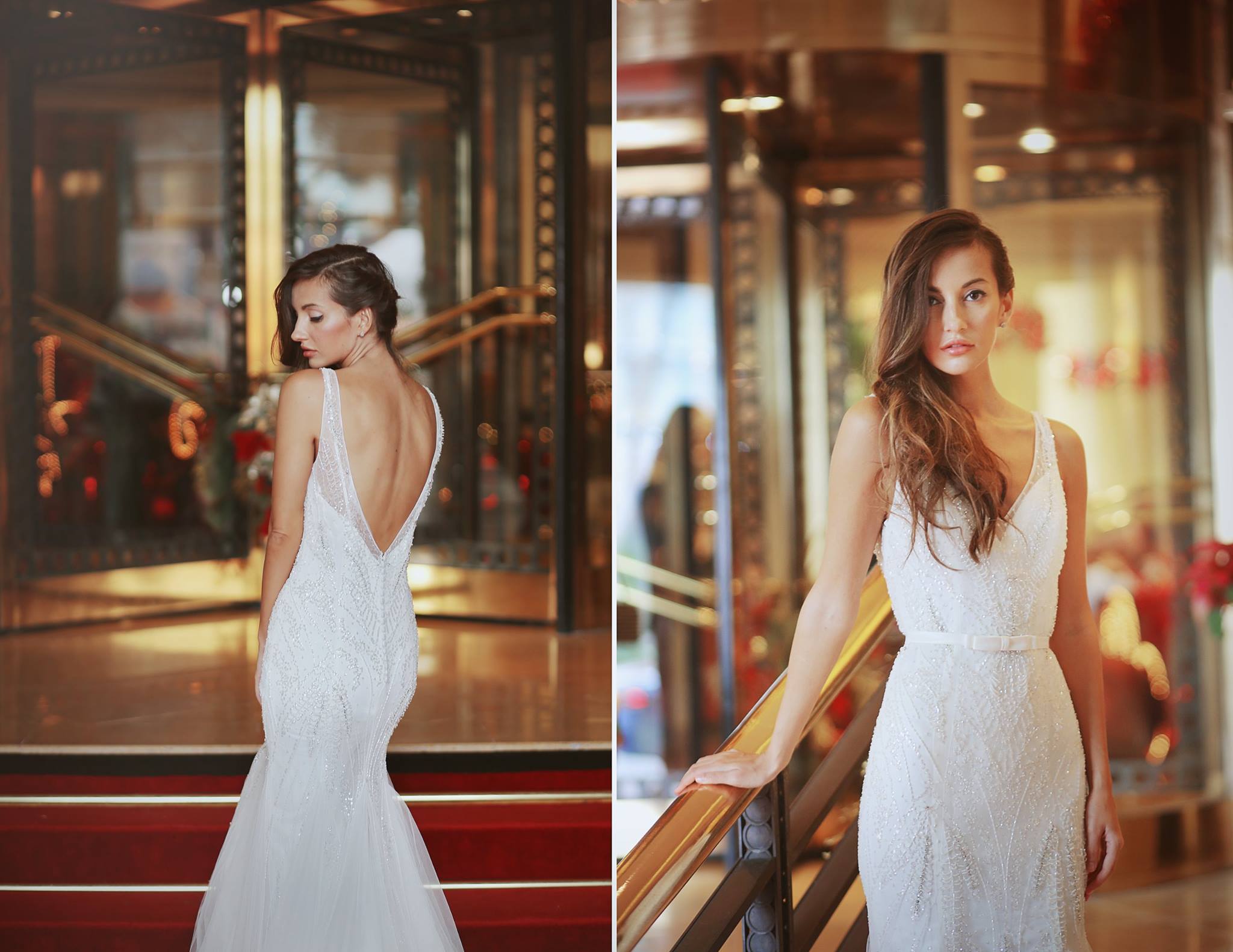 Vivan Gown started with a simple belief- they believe that every bride deserves a customized wedding gown, and every bride should be able to afford one too. As such, you're able to have a made-to-measure and customized gown without spending a fortune on it. Vivian Gown will also help you to create a fuss free and memorable experience, even if you're looking to just rent or purchase from their collection. They will try to understand your unique style and preferences before they recommend you the right dress! Website: Vivian Gown Address: Blk 308A, Anchorvale Road, Singapore 541308 Telephone: 9455 0375 Email: [email protected]
20. Jessicacindy
JessicaCindy specialises in creating customized gowns. Believing that every gown should have its own story, Jessicacindy will work closely with you to create a gown that weaves in your dreams and inspiration, into a wedding dress that you distinctively belongs to you. A dress that artisans have spent countless number of hours to perfect it, be prepared to wear a luxurious dress that will make you feel like a million bucks (or even more)!. By appointment only so do phone or email them before you head down! Website: JessicaCindy Address: 8 Mohamed Sultan Road #02-01, Singapore 238958 Telephone : 6698 7156 Email : [email protected]
21. Belle & Tulle Bridal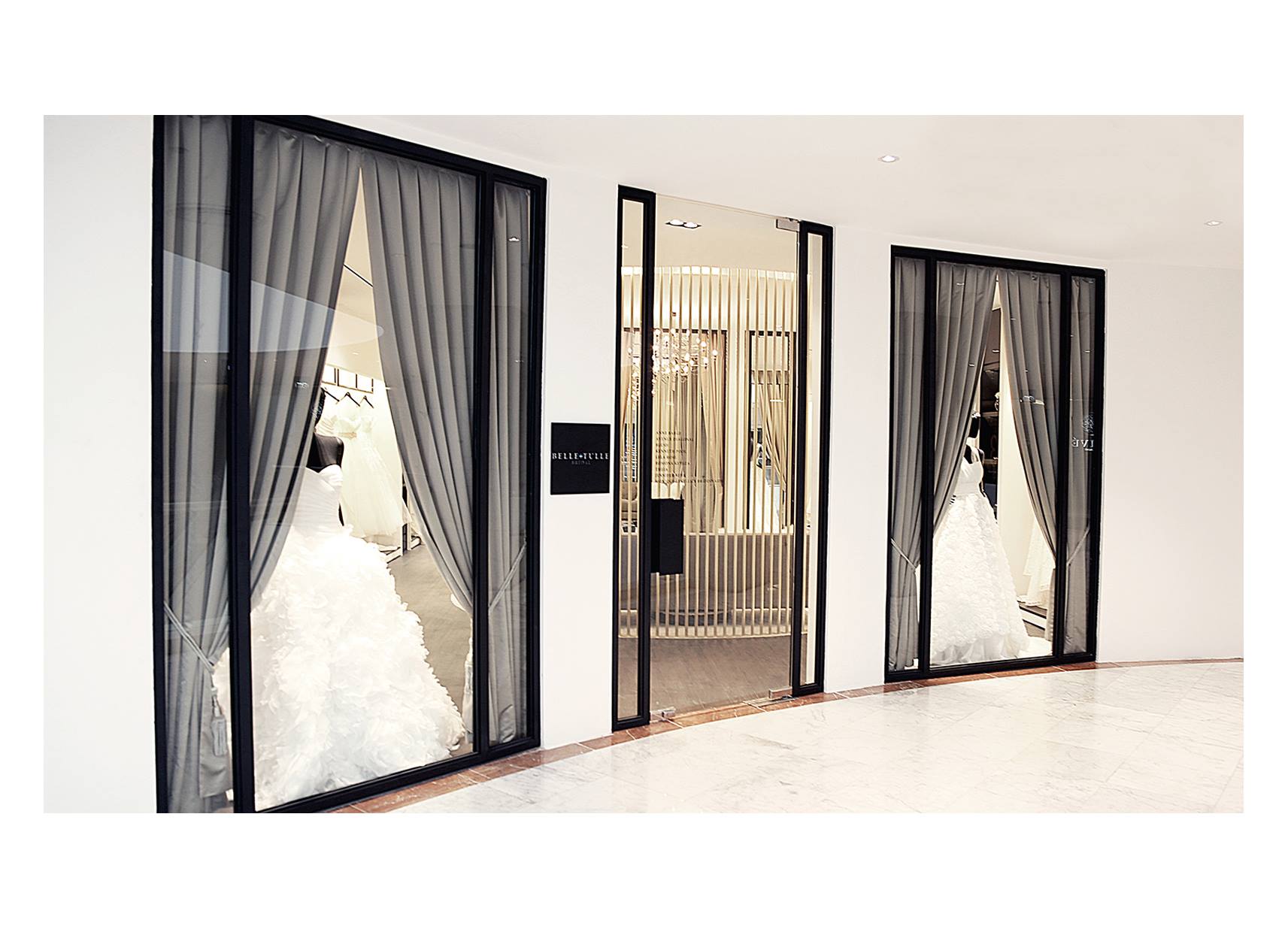 Names like Elie Saab or Zuhair Murad and the likes are sure to pop up whenever you mention 'wedding gowns'. At Belle & Tulle Bridal, you are able to get access to exclusive collections of wedding gowns by these designers, as well as other renowned designers like Romona Keveza and Anne Barge to name a few. With their wide collection of luxurious and designer wedding gowns at Belle & Tulle Bridal, indulge yourself in all the finest wedding dresses and be spoilt for choice! Website: Belle & Tulle Bridal  Address: #03-12, Orchard Rd, Palais Renaissance Mall, Palais Renaissance, 238871 Telephone: 6737 5208
22. Dang Bridal
Dang's signature gowns exude a timeless, classic and sophisticated style. Dang's bridal gowns are all created from rich fabrics like silk, Silk Organza and her specialty, French Lace, as well as exquisite and intricate embellishments that includes diamantes, and Swarovski crystals and pearls. With such luxurious fabrics and delicate detailing, you will be able to feel the difference when you are wearing one of her creations. Dang is also well-known for her Cheongsams, in which she continuously seeks to reinvent the traditional costume into dresses that oozes sophistication and chicness- perfect for the modern day bride! Website: Dang Bridal Address: 39A Keong Saik Road, 089145 Telephone: +65 6223 8829
23. Kleid Gown & Co.
This is something for brides-to-be that have a limited budget. Fret not, because at Kleid Gown, you will be able to find an equally stunning wedding gown, with an affordable price tag. Kleid Gown also provides custom-made gowns, bridesmaid dresses, as well as evening gowns for rent and sale. You can also get your bridal hair accessories and bridal jewelry set from them! Website: Kleid Gown  Address: Oxley Bizhub 1 73 Ubi Road 1 #10-49, Singapore 408733 Telephone: 6681 5779/ 8232 9385 E-mail: [email protected]
24. Kelly's Bridals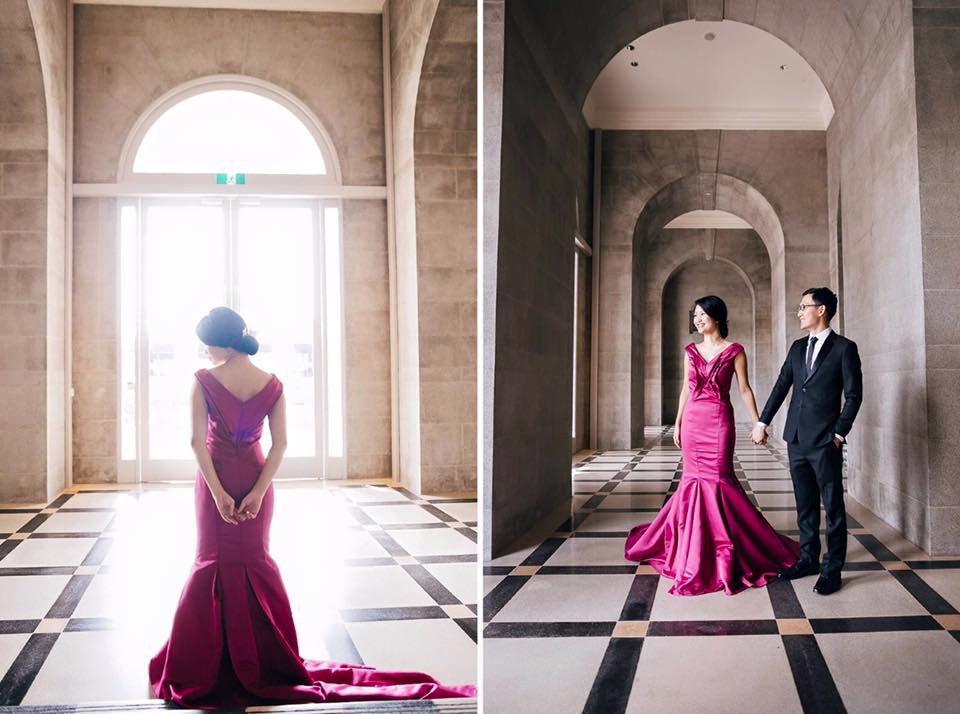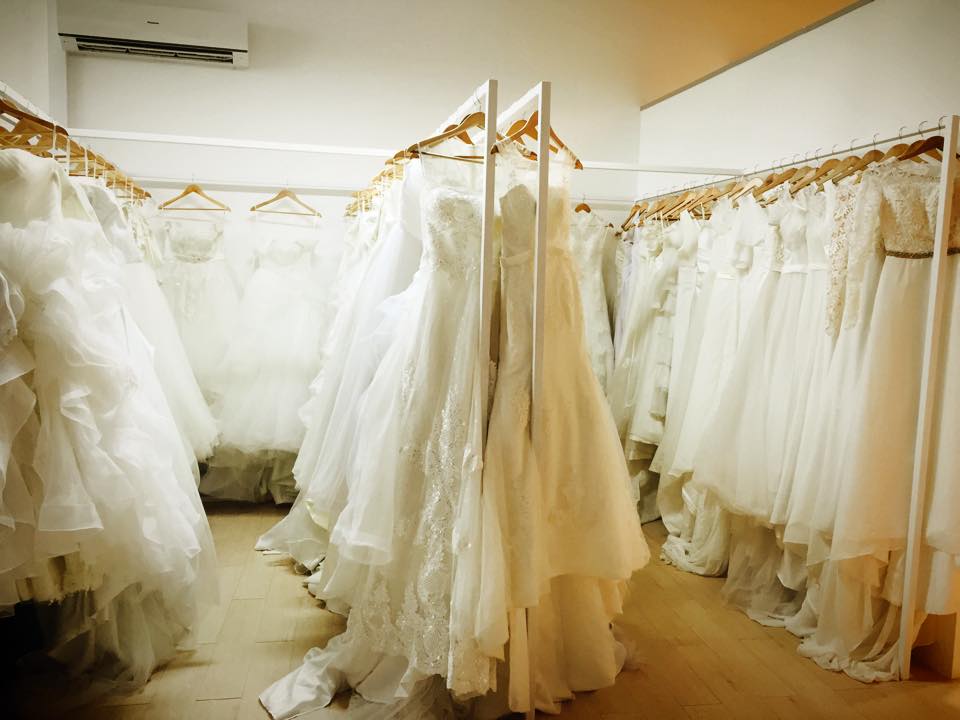 We have heard of stories from other brides on how their bridal studio was like a nightmare. At Kelly's Bridals, the team prides themselves on the prices of their standard package, where the cost is publicly available and not hidden in fine print. Furthermore, you are able to fully customise your package, and hence there's no need for you to pay for something that you will not need. At the same time, the team promises that the quality of services and dresses that you'll be getting will not be compromised- really, what a steal! Website: Kelly's Bridals Address: Oxley Bizhub, 67 Ubi Rd 1 #08-06, Singapore 408730 Telephone: 8488 7821
25. Swaggers Couture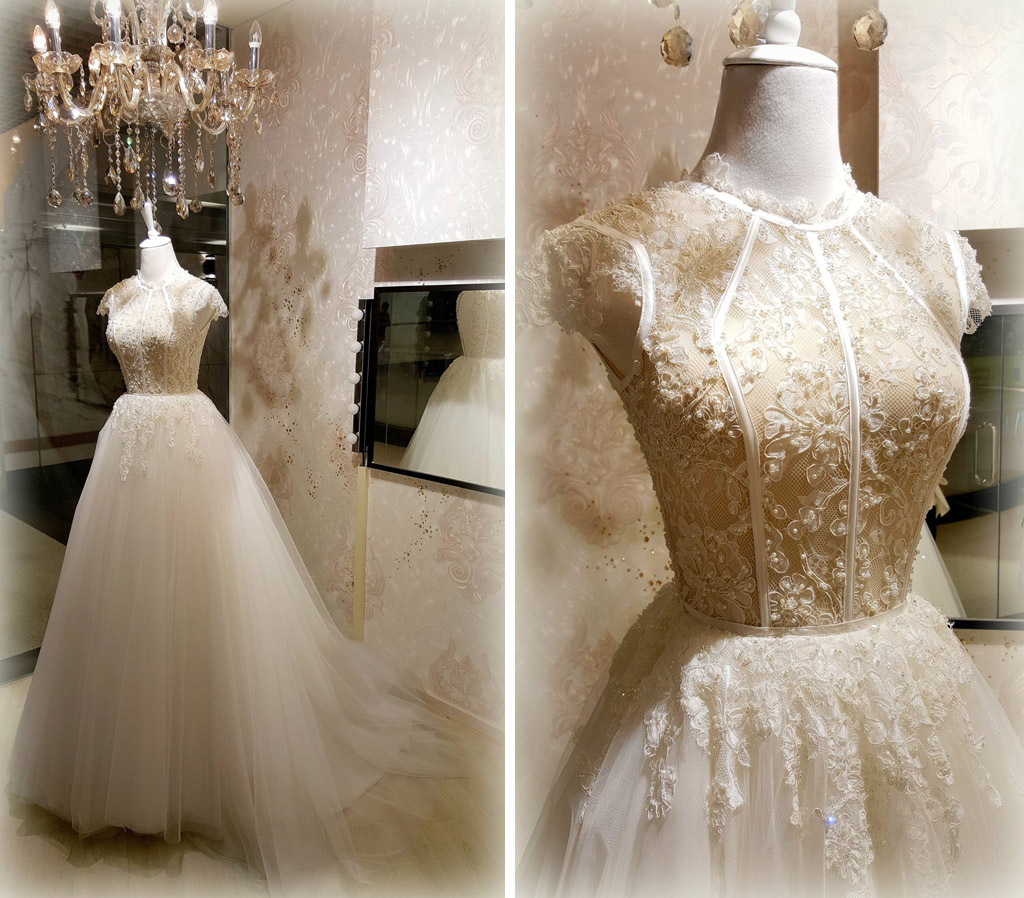 Swaggers Couture provides you with designer gowns that you'll fall in love with. This is a bridal boutique that follows runway trends each season, to create designer-inspired wedding gowns for you. Their team also serves with a listening ear, and are willing to attend to the customizations that you want to make in order to create that wedding dress. You can bring a design of your dream gown and get a free personalized gown visual consultation by the team, by appointment only. Website: Swaggers Couture Address: 7500A Beach Road #02-341 The Plaza, Singapore 199591 Telephone: 9006 6681
26. OneThreeOneFour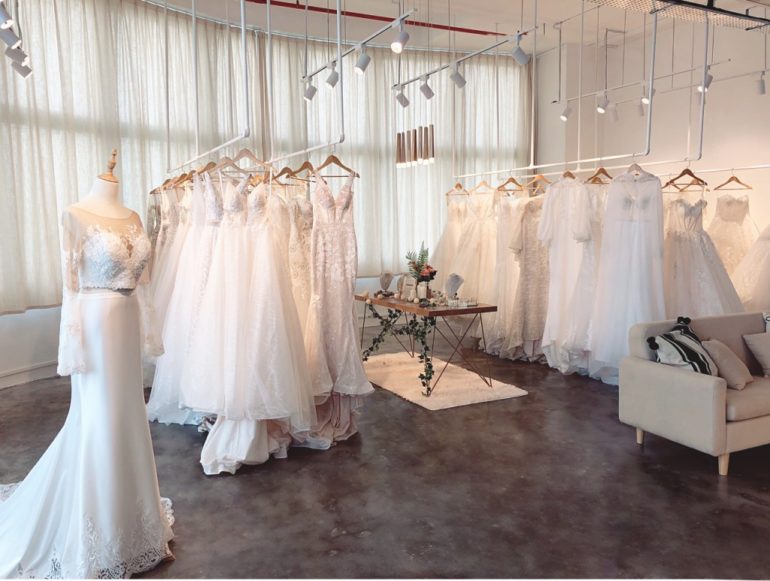 The newest kid on the block, OneThreeOneFour is not your average bridal boutique! Their comprehensive packages include photography, gowns, makeup and everything else you could possibly need for your wedding. All prices are upfront and you can even get an amazing discount if you purchase their pre-wedding + actual wedding day bundle packages! The one thing that differentiates OneThreeOneFour from the rest of the bridal boutiques is their specialisation in destination pre-wedding photoshoots. It is the perfect one-stop boutique to visit if photography is one of your main priorities! Website: OneThreeOneFour  Address: 160 Paya Lebar Rd, #08-05, Singapore 409022
---
With this comprehensive list of the different types of bridal boutiques around Singapore, you'll be sure to find a wedding dress that will make you look your best on your big day, so happy wedding-dress shopping!